As city dwellers, we live in a fast-paced lifestyle, cocooned in concrete buildings where we get our necessities sent to our doorstep with our devices – our lifestyles don't really give us the breathing space to make mindful connections with our food source and environment, unless we make a conscious effort to do so.
There seems to be a growing group of people who are doing just that by the tiny choices they make that create small ripples of impact. They read up about global warming, they are curious to know about how their food is sourced, they don't consume more than they need and are often looking at how their actions impact the people and space around them.
SaveAgram, a Singaporean social enterprise, was born out of that thought process. Our founder, Amala noted how many of the low wage migrant workers living in big cities in India and Singapore came from beautiful parts of rural India where nature was bountiful. It seemed a crime that these villagers whose backyards comprised of picturesque mountains, clean and fresh air and fertile soil were forced to migrate to overcrowded cities, in search of a "better life". SaveAgram was set up in 2015, as an effort to bring back pride and a sustainable source of income to the small-scale traditional farmers and villagers in rural parts of India.
Since then, SaveAgram has assisted village home owners to restore traditional homes and host guests from all over the world. These homestays – in Wayanad in South India and Garhwal, Himalayas region in North India, have helped to support a community of villagers – from the trek guides, to the hosts to the farmers, who feel a sense of pride that their homes and way of life is sought after by the city folks.
Photo taken from homestay in Garhwal, overlooking the Himalayan mountains.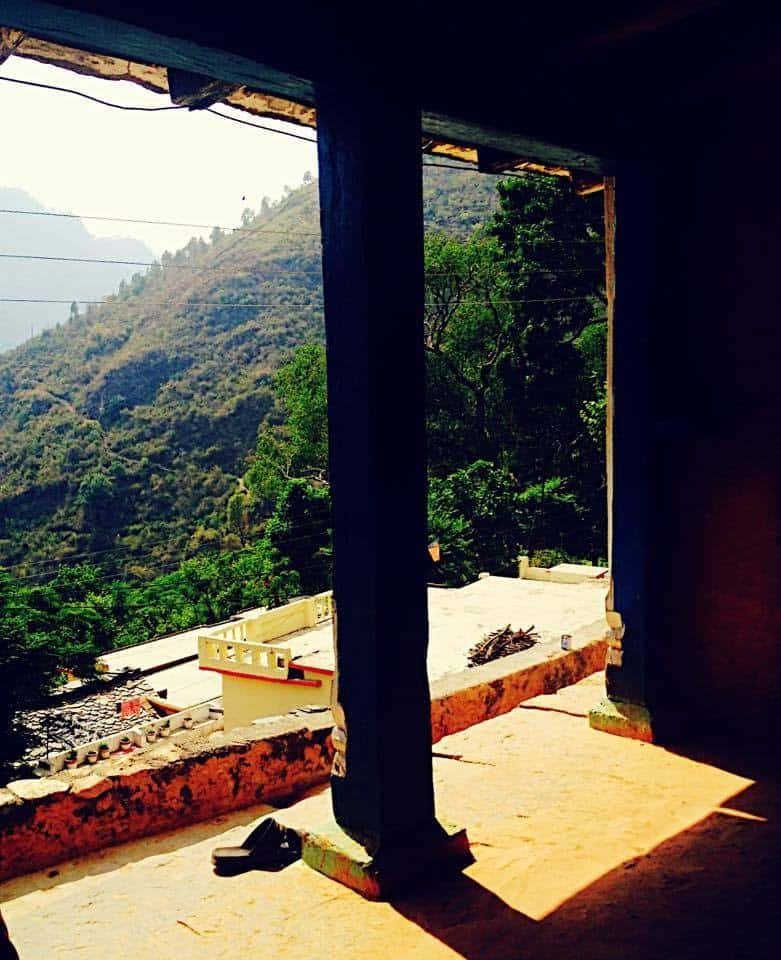 The homestay in Wayanad, Kerala.
The select few guests who come through these doors are given the authentic village experience – from the food that they eat, to the walks around the fields and the people that they meet on the trails.
With Covid travel restrictions, SaveAgram has been actively marketing the sale of its organic produce arm. It sources organic grains, pulses and spices from mostly traditional farmers across India, whilst ensuring that the farmers are paid fairly for their crop, and sells it in Singapore. It has a growing customer base of discerning foodies who eagerly look forward to the limited stocks that come through every 2-3 times a year. Imagine melt in your mouth Rajma beans, pepper corns that grow in the backyard to Wayanad homes, tamarind that is easy on your stomach and doesn't cause acid reflux and traditional grains – like amaranth, finger millet and barnyard millet (all superfood in its own right).
Fresh pepper corns from Wayanad.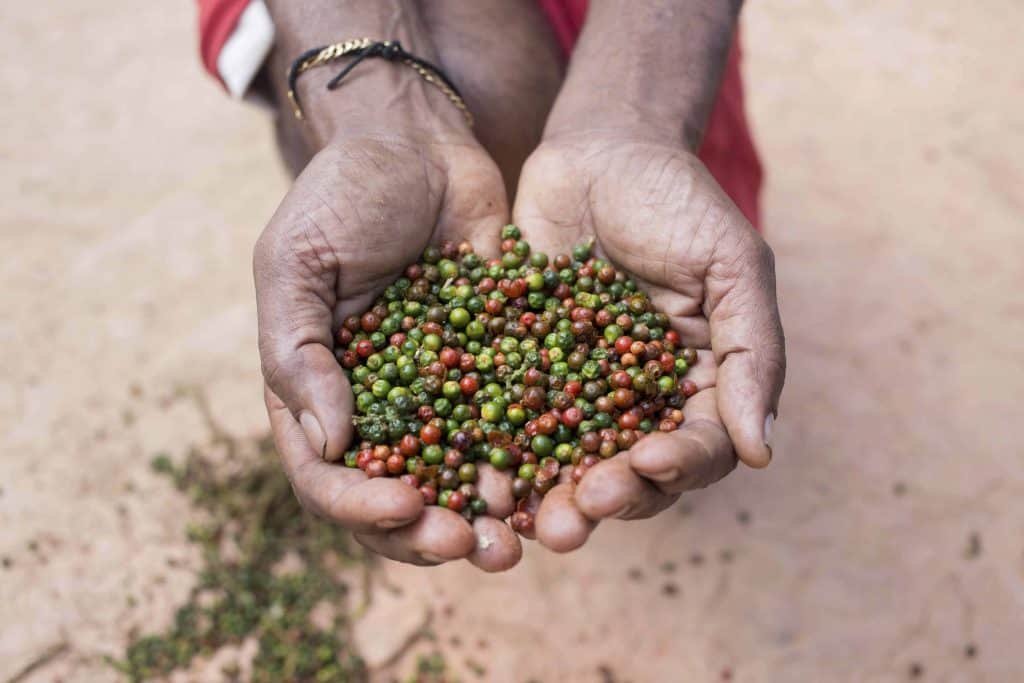 We are restocked with the best of harvest, so shop online at www.saveagram.org/shop to get your produce and tell us what you think!
We are also looking to partner with home chefs and local organic shops so do reach out if you would like to collaborate. Email us at comesaveagram@gmail.com and follow us @comesaveagram on social media.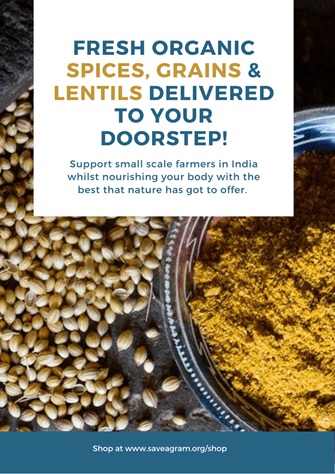 Written by Bavani Pillai,
SaveAgram team