Eight must-use vegan products in 2021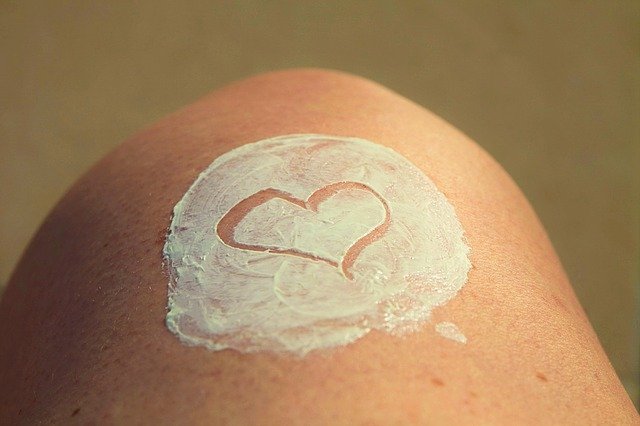 Vegan products have resonated in the past few years. More and more people have started to substitute vegan products in their daily life and whereas some people are not even aware of what vegan products are. So the question we want to clear before moving further is: what are vegan products?
Vegan products are not tested on animals and do not contain any animal products, so we can say that vegan products are animal-involvement-free products. Therefore, no usage of milk, honey, eggs, etc., while making any moisturizer, oil, lotion shampoo, or any cosmetic product is what vegan products aim for. You may be thinking about how a product can be made without milk, cream, or honey, as these are the essential ingredients. Still, it is possible to make vegan products without any form of Animal or dairy help.
In fact, within the past few years, vegan products' manufacturing has increased, and frequently new vegan products are launched. This article will discuss eight vegan products that will surely welcome you in this world of veganism!
Dr. David Jack yellow face paint peel mask
Dr. David claims to be a skin specialist, and his yellow face paint peel mask is bound to rejuvenate in a vegan way. Just after cleaning your face, if you apply this face paint mask, your skin will obtain its glow, and your complexion will be brighter.This product is 100% animal-free and tested as a vegan product. This yellow face peel mask boasts to remove the dark spots and dark circles from your face. It will help you to look more young as your skin will get more tight after applying this.
https://drdavidjack.com/products/face-paint-peel-yellow
Aromatherapy Associates bath and shower oil:
This natural bath and shower oil is relieving and a soothing mix of oils to handle the daily fatigue and stress. After applying this oil, you will surely forget all your stress as the aromatherapy products are known.
This bath and shower oil is best for guys who suffer from chronic stress issues or have insomnia. It will work as your stressbuster and provide you with a sound sleep.
Lily and loaf Luminescent face polish:
If you're looking for a softer and shinier face, this vegan product is your best bet. Lily and loaf luminescent is a purely natural and plant-based skincare product. It is made of crushed walnuts and avocado oil. This mixture prevents your face from having spots and pimples.
This polish also works as a toner of your skin, and your skin shines more effectively. Whereas it also tries to eliminate the dead skin cells and have proper blood circulation. For best results, you can use it twice or thrice a week.
Colgate smile for good whitening toothpaste:
This Colgate toothpaste is the first vegan product of Colgate, which is 99.7% organic products. No girls like the bad breath from their mouth, so to help your cause, this vegan toothpaste's primary feature is to help feel fresh after brushing, and this toothpaste not only stops at this. It includes many whitening benefits and helps your teeth become more vital. This product can be recycled and again used to ensure sustainability.
https://www.colgate.com/en-gb/products/toothpaste/colgate-smile-for-good-whitening-toothpaste
Lip scrub is applied right before the lip balm. This lip scrub consists of brown sugar and mixed with cranberry seed oil. As we all think our lips are not nourished properly, so one should exfoliate this scrub gently on their lips for at least 5-10 minutes.
After washing, you must apply the balm to have the feel of a fruity juice lip. This lip scrub acts as a boon for chain-smokers who frequently get their lips black and dried due to regular smoking habits.
https://www.tinkertaylorbeauty.com/product-page/tinker-taylor-lip-scrub
If you want to feel fresh and carry a pleasant smell all day long, try applying Aesop Deodorant. This deodorant is a blend of 11 oils and contains natural products like hazel and Vetiver root. Both men and women can use it as it is labeled as a unisex product. The deodorant helps you in reducing the body odor and leaves no residue on clothes. In-fact you can directly apply it on your skin due to it being a vegan product.
The shampoo uses sustainable ingredients that are complete naturals and last you for long—purely natural and chemical-less based shampoo, which deeply nourishes your hair and scalp.
Therefore, this product provides you with a soothing scalp and will uplift your hair growth and quality. It will also strengthen your hair but use it carefully and avoid contact with eyes. No ordinary shampoo tries to repair your weak hair and dry scalp and tries to prevent any hair-related problem.
Bulldog skincare original moisturizer:
The budget-friendly bulldog skincare moisturizer tries to keep the skin nourished even when you're short on money. The moisturizer aims not to dry your skin, or it may feel thick and over moisturized while applying, but after some time, due to its watery nature, your skin will soak the moisturizer, and you will be non-sticky or greasy.
Furthermore, it helps to hydrate the skin with natural ingredients and make it healthier and slushy. The added benefit that comes with this moisturizer is its scent, which skyrockets your manliness.
https://www.bulldogskincare.com/uk/shop/original-moisturiser-100ml/
https://www.instagram.com/p/B4e6Nb4HdCu/?utm_source=ig_web_copy_link
Must-use vegan products in 2021
Several cosmetic products you use may be heavily marketed, but natural products are way different and much more beneficial to your skin. So vegan products are your perfect match in an eco-friendly skincare routine. Apart from these eight above-mentioned products, you will have ample options of vegan products to choose from. You are selecting the right product that is tailor-made according to your skin. Therefore, choose your product wisely. These eight products are our suggestions. But what may work for us may not work for you. So choose the product according to your skin preference.
Vegan products are now in trend and are getting an absolutely fantastic response from public influencers and celebrities. It is the right time to know more about vegan products and diet and replace your regular routine and products with a veganism routine so that no animals are not in danger and nothing harmful is tested on animals. As you start using vegan products, you will personally feel the positive change and sufficient goodness.