UK Corporate Relations Coordinator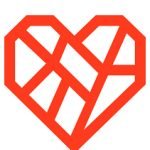 Who we are:​
The Humane League UK is a charity ending the abuse of animals raised for food by influencing the policies of the world's biggest companies, demanding legislation, and empowering others to take action. We're a mission-driven, energetic team focussed on problem-solving and effective teamwork, and have grown significantly over the last few years. Thanks to our targeted approach, our effectiveness in reducing animal suffering and our efficient use of donations, The Humane League has been named Top Charity by the independent evaluator Animal Charity Evaluators for every rating period.
​The Humane League is committed to creating a diverse, inclusive environment and being an equal opportunity employer. We are proud to be a Disability Confident Committed Employer, demonstrating our commitment to recruiting, retaining, and supporting disabled people and people with health conditions, based on their skills and talent.
​In compliance with laws and in furtherance of our commitment to fostering an environment that welcomes and embraces diversity, all applicants will receive unbiased consideration for employment without discrimination based on race, colour, religion, gender, gender identity or expression, sexual orientation, national origin, disability, neurodiversity, age, or veteran status.​
​You can read more about how The Humane League UK is working on Diversity, Equity and Inclusion here.
If you have any questions or concerns regarding accessibility, please contact us via hiring@thehumaneleague.org.uk and we will be happy to discuss via email or telephone reasonable adjustments that you may require throughout the process.
We are seeking a tenacious, determined and well organised individual with the drive to create progressive change for millions of farmed animals.
This is a permanent, full-time position (37.5 hours per week).
If you would like to learn more about the UK Corporate Relations Coordinator role, you can watch the recording of our recent webinar here.
​
Who you are:
As UK Corporate Relations Coordinator you will be part of a small, high-impact team specialising in corporate outreach for improved corporate policies by major UK food businesses.
Reporting to the Corporate Relations Manager, the primary focus of the position is to engage in dialogue and maintain relationships with UK major food companies to advance farm animal welfare. The position requires extensive research and you will be working closely with other animal protection organisations in the UK to organise meetings and strategise. You should be enthusiastic about making cold calls and new friends.
You are passionate about The Humane League's mission of ending the abuse of animals raised for food. While working with autonomy is an important part of your role, strong collaboration and communication skills are paramount to your success. You will have the ability to work independently and as a member of a team in a fast paced environment and be able to prioritise and manage multiple tasks effectively and efficiently.
Primary Duties:
Research and maintain data on all major UK food companies within our CRM, CCRED.
​Working with major UK food companies (as well as some global/European companies) to advance welfare for farmed animals within their supply chains. Currently, cage-free egg enforcement as well as broiler chicken commitments.
Professional, daily communications with corporate executives.
Annual check-ins with food companies on their commitments.
Hold companies that reach their commitment deadline accountable.
Use our CRM, CCRED to log correspondence and maintain up to date key information on contacts.
Travelling domestically and occasionally internationally to meet with companies, approximately one to two weeks out of each month (When safe to do so).
Collaborate with team members intra- and inter- departmentally to coordinate on campaign targets and actions.
Working closely with Open Wing Alliance members & other animal protection organisations to coordinate on corporate outreach and campaign targets and action.
In addition:
​Attend conferences, events, protests and actions if required.
Participate in team meetings including note-taking and facilitation.
Attend in-person workshops several times a year.
Perform any other duties assigned by the Head of Corporate Relations.
Key competencies:
Tenacity: You have the ability to display confidence and relentlessness, especially when faced with confrontational or particularly difficult situations and interactions.
Acuity: You are both quick and calculated in your thinking and decision making in both high-pressure situations and broader strategy discussions.
Cooperative: Although this position is highly independent, the most successful candidates will be individuals who work cooperatively and collaborate with team members, as well as other NGOs and stakeholders.
Organised: This role requires your organisation to be on point. You can work to tight deadlines and think far forwards to organise your work and meetings with companies.
Communication: You are a master of persuasion, who is able to present our message professionally in both written and oral formats, e.g. emails, public presentations and high-pressure meetings with corporate executives.
​
Good to know:
Our employees all work remotely but still enjoy a supportive, collaborative environment. You will have access to a workplace pension, 25 days leave plus Public Holidays, flexible working hours, internet reimbursement, our Employee Assistance Programme, and family-friendly policies. Professional learning and development is actively encouraged.
At The Humane League, animal welfare is at the forefront of our everyday work and as such, many of our employees are vegan by personal choice. All of our events and workshops offer only plant-based meals.
We are looking to speak to a wide range of candidates with diverse backgrounds – #NonGraduatesWelcome
For our salaries to be fair, transparent and equitable we want to provide a system that delivers a competitive salary in the market and could eliminate potential biases in compensation (such as the gender pay gap). For more information about the UK Corporate Relations Coordinator salary structure and The Humane League UK's benchmarking algorithm please email us at hiring@thehumaneleague.org.uk.
All applicants need to be:
​Fluent in written and spoken English.
​Live and have the right to work in the UK (we are unable to consider applications from those without the right to work in the UK)
Committed to our mission to end the abuse of animals raised for food.
Closing date: 3rd October 2021
Don't forget to sign up to the webinar on Tuesday 21st September 2021
​You will hear from us after the application closing date passes. Once your application has been received and reviewed and when we want to take it forward, our thorough interview process will follow this route:
Skills Test (completed remotely)
First Interview (via audio call)
Second Interview (via video call)
Final Interview (via video call)
For full details of our recruitment process click here.