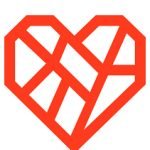 Who we are:
The Humane League UK is a charity ending the abuse of animals raised for food by influencing the policies of the world's biggest companies, demanding legislation, and empowering others to take action. We're a mission-driven, energetic team focused on problem-solving and effective teamwork, and have grown significantly over the last few years. Thanks to our targeted approach, our effectiveness in reducing animal suffering and our efficient use of donations, The Humane League has been named Top Charity by the independent evaluator Animal Charity Evaluators for every rating period.
The Humane League is committed to creating a diverse, inclusive environment and being an equal opportunity employer. We are proud to be a Disability Confident Committed Employer, demonstrating our commitment to recruiting, retaining, and supporting disabled people and people with health conditions, based on their skills and talent.
In compliance with laws and in furtherance of our commitment to fostering an environment that welcomes and embraces diversity, all applicants will receive unbiased consideration for employment without discrimination based on race, colour, religion, gender, gender identity or expression, sexual orientation, national origin, disability, neurodiversity, age, or veteran status.
You can read more about how The Humane League UK is working on Diversity, Equity and Inclusion here.
If you have any questions or concerns regarding accessibility, please contact us via hiring@thehumaneleague.org.uk and we will be happy to discuss via email or telephone reasonable adjustments that you may require throughout the process.
We are seeking a creative and digitally minded individual with the drive to end the abuse of animals raised for food.
This is a permanent, full-time position (37.5 hours per week).
If you would like to learn more about the Social Media Coordinator role, you can watch the recording of our recent webinar here. 
Who you are:
As Social Media Coordinator, you will lead all social media activities across our Facebook, Twitter, Instagram, YouTube, and LinkedIn. Working in partnership with the global comms team you will build and implement our social media strategy, focused on engaging and converting our community to take action for animals.
Reporting to the Digital Communications Manager, the successful candidate will be passionate about The Humane League's mission of ending the abuse of animals raised for food. With strong written and verbal communication skills in English, you'll have a keen eye for persuasive and punchy copy and an ability to adapt your tone of voice.
You will have a supporter-centric approach to communications, responding to comments and messages from a place of care and empathy. This will be paired with an ability to work with data and analytics to assess results.
While working with autonomy is an important part of your role, strong collaboration and communication skills are paramount to your success. And you'll be able to prioritise and manage multiple tasks efficiently in a fast-paced environment.
Primary Duties:
Build, implement and lead our social media strategy, focused on nurturing an engaged community and converting audiences to take action.
Managing the communications calendar to schedule social media activities.
Draft concepts for engaging social content.
Draft compelling, platform-specific captions.
Social media community management including moderating and responding to comments and messages.
Using tools such as Google Analytics, Facebook/Twitter insights, Sprout Social to report on post performance and monitor and evaluate success, on a monthly basis.
Run social media advertising campaigns to grow and mobilise our network.
Monitoring peer organisations' & companies' social media to identify trends and new ideas.
Managing social media volunteers, including training, regular check-in calls and setting tasks and giving feedback.
Raising the profile of the Managing Director on social media, drafting posts, growing Twitter followings and monitoring any inboxes for press or other requests.
Assist staff members carrying out social media lives, supporting them with technical issues and giving feedback post-event.
Contribute to other communications activities such as website and PR content, as necessary.
Attending events, protests and actions as necessary.
In addition:
Update the wider team on social media progress and insights.
Perform any other duties assigned by the Digital Communications Manager or Head of Communications.
Participating in team meetings including note-taking and facilitation.
Attending in-person workshops several times a year
Key Competencies:
Communication: You have excellent written and spoken communication skills and an eye for detail. You can tell powerful, engaging and emotive stories.
Creative: You are an ideas person. You like to think outside the box and you value your own creativity and that of others.
Organised: This role requires your organisation to be on point. You can work to tight deadlines and think far forwards to organise your work.
Team player: You value the benefits of teamwork, making your contribution confidently within the team. You are comfortable working with staff from different teams.
Technology: You stay up-to-date on latest technological developments and how organisations can use them to improve performance, and draw on this base of knowledge to address organisational challenges. You have a demonstrated ability to learn new software quickly and independently.
Good To Know:
Our employees all work remotely but still enjoy a supportive, collaborative environment. You will have access to a work place pension, 25 days leave plus Public Holidays, flexible working hours, internet reimbursement, our Employee Assistance Programme, and family friendly policies. Professional learning and development is actively encouraged.
At The Humane League, animal welfare is at the forefront of our everyday work and as such, many of our employees are vegan by personal choice. All of our events and workshops offer only plant-based meals.
We are looking to speak to a wide range of candidates with diverse backgrounds – #NonGraduatesWelcome
For our salaries to be fair, transparent, and equitable we want to provide a system that delivers a competitive salary in the market and could eliminate potential biases in compensation (such as the gender pay gap). For more information about the Social Media Coordinator salary structure and The Humane League UK's benchmarking algorithm please click here.
All applicants need to be:
Fluent in written and spoken English
Live and have the right to work in the UK (we are unable to consider applications from those without the right to work in the UK)
Committed to our mission to end the abuse of animals raised for food
Closing date: 19th September 2021
You will hear from us after the application closing date passes. Once your application has been received and reviewed and we want to take it forward, our thorough interview process will follow this route.
Skills Test (completed remotely)
Screening interview (via audio call)
Second Interview (via video call)
Final Interview (via video call)
For full details of our recruitment process click here.
If you would like to see a large print version of this page click here.