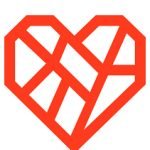 Who we are: 
The Humane League UK is a charity ending the abuse of animals raised for food by influencing the policies of the world's biggest companies, demanding legislation, and empowering others to take action. We're a mission-driven, energetic team focussed on problem-solving and effective teamwork, and have grown significantly over the last few years. Thanks to our targeted approach, our effectiveness in reducing animal suffering and our efficient use of donations, The Humane League has been named Top Charity by the independent evaluator Animal Charity Evaluators for every rating period.
We are seeking a PR Coordinator to make their mark in ending the abuse of animals raised for food.
If you would like to learn more about the PR Coordinator role, you can watch the recording of our recent webinar by clicking here. 
Who you are: 
This role is ideal for a self-motivated, well-organised, tenacious individual with the drive to create progressive change for millions of farmed animals. As PR Coordinator, you'll be focussed on raising the profile of THL UK through the media. You will organise and deliver on PR activities, and ensure effective communication with stakeholders, media, and the public.
Reporting to the Communications Manager, the successful candidate will be passionate about The Humane League's mission of ending the abuse of animals raised for food, and well-versed in issues regarding factory farming. You will be the central point of contact for journalists, and develop key relationships with mission-aligned celebrities and influencers.
You are a self-starter who can deliver projects start-to-end. As an exceptional communicator and storyteller, you have a flair for a good story and are a confident spokesperson as well as a good copywriter. You'll have the ability to work independently and as part of a collaborative team in a fast-paced environment. And, you'll be able to prioritise and manage multiple tasks efficiently.
Primary duties:
Lead on delivering our PR & Media work:

developing and maintaining relationships with journalists,
drafting press releases,
developing media lists,
email & phone press outreach,
media monitoring and reporting,
developing and researching stories for pitching to the media (including being on the lookout for potential stories from within the organisation)
editorial planning

Lead our celebrity and influencer program and strategy – starting and deepening relationships with key individuals, helping to achieve our goal of securing tangible high-profile actions towards our campaigns
Collaborate closely with other departments to ensure alignment on external communications
Assist the comms team in developing and delivering on our DEI strategy
Develop ideas for other communications areas such as social media, our website and email comms.
Take direction from the Communications Manager to support the Comms team as needed.
Key competencies: 
Organised: You are a forward-thinker who can prioritise, work to tight deadlines and has the ability to successfully manage multiple projects at once.
Tenacious: You display confidence and relentlessness throughout a range of situations, in particular when faced with challenging interactions.
Team player: You enjoy working with people and understand the benefits of collaboration.
Communication: You are an exceptional communicator and can adapt to different tones and styles. An expert storyteller who has an eye for a good story.
Independent: Can work autonomously on a range of varied tasks and projects, and take the initiative doing whatever it takes to get the job done.
Good to know: 
Our employees all work remotely but still enjoy a supportive, collaborative environment. You will have access to a workplace pension, 25 days leave plus Public Holidays, flexible working hours, internet reimbursement, and family-friendly policies. Professional learning and development is actively encouraged.
The Humane League is committed to creating a diverse, inclusive environment and being an equal opportunity employer. Women, people of colour and people with disabilities are strongly encouraged to apply. In compliance with laws and in furtherance of our commitment to fostering an environment that welcomes and embraces diversity, all applicants will receive unbiased consideration for employment without discrimination based on race, colour, religion, gender, gender identity or expression, sexual orientation, national origin, disability, age, or veteran status. To enable us to monitor our progress, we would be grateful if you would complete the short anonymous survey that will be sent to you after you have completed your application.
If you have any questions or concerns regarding accessibility, contact us and we will endeavour to work with you to make adjustments throughout the process.
At The Humane League, animal welfare is at the forefront of our everyday work and as such, many of our employees are vegan by personal choice. All of our events and workshops offer only plant-based meals.
We are looking to speak to a wide range of candidates with diverse backgrounds – #NonGraduatesWelcome
All applicants need to be:
Fluent in written and spoken English.
Live and have the right to work in the UK (we are unable to consider applications from those without the right to work in the UK, and proof will be requested prior to interview).
Committed to our mission to end the abuse of animals raised for food.
Closing date: 25th April 2021
If you would like to learn more about the PR Coordinator role, you can watch the recording of our recent webinar by clicking here.
You will hear from us after the application closing date passes. Once your application has been received and reviewed and we want to take it forward, our thorough interview process will follow this route:
Screening Interview (via audio call)
Skills Test (completed remotely)
Second Interview (via video call)
Final Interview (via video call)