Corporate Relations Administrator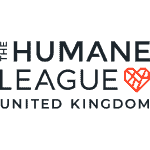 Who we are:
The Humane League UK works relentlessly to end the abuse of animals raised for food. We focus our campaigns on the major food industries and businesses that profit from animal cruelty, exposing the reality of how animals are treated, and applying public pressure to secure change.
We nurture a culture of teamwork and problem solving. Our team is energetic and mission-driven. Thanks to our focus on effectiveness we have earned recognition as Top Charity from Animal Charity Evaluators for all of their rating periods. First established in 2016, over the past few years The Humane League UK has seen an exciting period of growth, and became a UK registered charity (No 1177926) in 2018.
Our employees all work remotely but still enjoy a supportive, collaborative environment. You will have access to a workplace pension, 25 days leave plus Public Holidays, flexible working hours, internet reimbursement, and family-friendly policies. Professional learning and development is actively encouraged.
At The Humane League, animal welfare is at the forefront of our everyday work and as such, many of our employees are vegan by personal choice. All of our events and workshops offer only vegan meals and refreshments.
The Humane League is committed to creating a diverse, inclusive environment and being an equal opportunity employer. Women, people of colour and people with disabilities are strongly encouraged to apply. In compliance with laws and in furtherance of our commitment to fostering an environment that welcomes and embraces diversity, all applicants will receive unbiased consideration for employment without discrimination based on race, colour, religion, gender, gender identity or expression, sexual orientation, national origin, disability, age, or veteran status. To enable us to monitor our progress, we would be grateful if you would complete the short anonymous survey that will be sent to you after you have completed your application.
We welcome applications from all mission-aligned candidates wherever you are in your journey to end the abuse of animals raised for food, so if you don't feel you match all of the requirements, and are unsure whether you should apply, we would be happy to chat through your concerns.
We are looking to speak to a wide range of candidates with diverse backgrounds – #NonGraduatesWelcome
If you have any questions or concerns regarding accessibility, contact us and we will endeavour to work with you to make adjustments throughout the process.
Who you are:
You are curious and methodical. If there is something on the internet, you can find it.
You are keen to explore new technology and utilise it to improve efficiency.
You can handle multiple tasks simultaneously, prioritising them to satisfy all stakeholders.
You use collaboration to lift others up and get the best result for all involved, even if this sometimes means taking uncomfortable positions.
You are happy to pick up the phone and speak to the person at the top.
Requirements:
Fluent in written and spoken English
Live and have the right to work in the UK (we are unable to consider applications from those without the right to work in the UK, and proof will be requested prior to interview)
Be committed to animal welfare
With these attributes:
Ideally, you will have all of the following attributes, but if you have most of them, we would still be keen to hear from you.
Collaborative communication
Forward-looking thinker who anticipates needs, actively seeks opportunities and proposes solutions
Clear presenter both offline and online
Keen to use technology as a tool
Curious
Ability to travel internationally approximately 5-10 days a month (Post Covid-19)
How you can make the difference:
Follow up with multinational food companies for the translation of global cage-free and broiler chicken commitments into key languages for regional commitments within specified timeframes
Working closely with Open Wing Alliance members to organise the appropriate translations of commitments into key languages for regional commitments
Keep CRM up to date with key links to any translations
Working cohesively with team members intra- and inter- departmentally to coordinate on translations
Update and maintain the Chickenwatch database by transferring data into the tracker, checking for errors and making improvements
Attend Corporate Relations meetings to take notes and support the team
Attend regional summits as needed to help in organisation and minute taking
Closing Date 31st December 2020. We look forward to hearing from you. 
Once your application has been received and reviewed and we want to take it forward, our thorough interview process will follow this route: 
Preliminary informal phone call
Screening Interview (via audio call)
Skills Test (completed remotely)
Second Interview (via video call)
Final Interview (via video call)