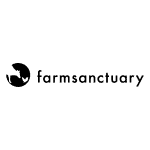 Shelter caregivers work closely with shelter management to ensure quality animal care, proper handling, proper disease diagnosis, and maintenance of all animal feeds and watering schedules.
Responsibilities
Animal feeding/watering and maintaining animal feeds schedule
Daily animal health care and treatments
Weekly animal health checks/individual checks of each species
Animal health care projects as assigned, including feed ordering, medications and medical supply ordering, database, and animal charting
Shelter cleaning projects; maintaining hospital/treatment areas
Training and supervising animal caregiver assistants, shelter interns, and volunteers
Reporting animal health and/or other shelter problems directly to shelter manager
Research new treatment options for various conditions
Work with veterinarians to develop treatment protocols, etc.
Qualifications
Excellent animal behavior observation skills
Able to work in all weather conditions
Able to perform strenuous physical labor and lifting
Must be able to follow detailed instructions and maintain animal care schedules as assigned
Ability to work well with variety of people
Team player and able to monitor and report on all shelter staff duties
Very reliable and dependable
Positive attitude
Commitment to Farm Sanctuary's animal care policies
Commitment to Farm Sanctuary's organizational programs and goals
Previous animal experience is required
Minimum two years' experience at animal care facility; volunteer history at animal advocacy organization(s)
Valid driver's license with clean driving record required
Shelter Caregivers should have a strong desire and ability to do hands-on shelter work and a person commitment to rescuing and protecting farm animals. Caregivers are vital team leaders of our shelters, where providing quality animal care is the number one priority.
Specifications
Full-time, non-exempt position
Work schedule varies; regular weekend and holiday availability required
Some evening hours required during summer months
Occasional travel may be required to assist with transport for animal adoptions or rescues
Competitive benefits package, including paid holidays; personal days; vacation and sick leave; health, dental, vision, and life insurance; 403(b) plan; flexible spending accounts; and long-term disability insurance
Eligible for on-site housing consideration based on housing availability at time of hire
Farm Sanctuary is committed to a diverse and inclusive workplace. We are an equal opportunity employer and do not discriminate on the basis of race, national origin, gender, gender identity, sexual orientation, protected veteran status, disability, or age.