Shelter Facilities Assistant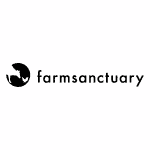 Shelter Facilities Assistants are crucial members of a team of farm staff who are tasked with ensuring our sanctuary residents have safe and healthy living environments. Responsibilities focus primarily on barn cleaning – which is critical to the health and well-being of the animals in our care. This position is a great fit for individuals who enjoy physical labor in an outdoor setting.
Responsibilities
Facilities Assistants focus on cleaning large-animal and/or small-animal shelter housing barns for a full, 8-hour work shift. Cleaning tasks include:
Scraping, sweeping, and scrubbing pen and barn floors
Scrubbing perches, nest boxes, feed & water pallets
Scrubbing walls & gates
Raking out all bedding straw in barns
Dusting and cleaning fixtures, including lighting and fans
Cobweb-dusting barns
Cleaning hospital-barn walls
Moving/spreading compost
Snow and ice removal or treatment in animal enclosures
In addition to these tasks, Farm Assistants assist with other facilities responsibilities including but not limited to:
Grounds maintenance/landscaping work (mowing, weeding, trimming, planting, gardening)
General snow and ice removal
Large farm animal feeds
Building maintenance (painting, supporting maintenance staff)
Working with volunteers
Other facilities team projects as assigned
Qualifications
Facilities Assistants should have a strong desire and ability to work outside and perform strenuous manual labor. Facilities Assistants are vital team members of our shelters, where providing quality living environments for the sanctuary residents is the number-one priority.
Reliable and dependable
Able to work in all weather conditions
Able to perform strenuous physical labor and lifting (up to 60 lbs. regularly; team-lift heavier amounts regularly)
Able to follow direction and complete all barn-cleaning schedules as assigned
Ability to work well with a variety of people
Team player; able to work well with a variety of people
Pitch-in attitude, demonstrating flexibility and willingness to help team members as needed
Previous work or volunteer experience in a role with similar physical demands strongly preferred
The following experience and skills are helpful, but not required:

Previous farm or work experience at animal-care facility
Farm animal handling experience and skills (large and/or small animal)
Farm equipment knowledge & ability to drive tractors
CDL and/or experience driving with large animal trailers
Specifications:
Full-time, non-exempt position
Schedule flexibility necessary; weekends and holiday hours may be required
Starting wage is $15.00 per hour
Competitive benefits package, including paid holidays; personal days; vacation and sick leave; health, dental, vision, and life insurance; 403(b) plan; flexible spending accounts; and long-term disability insurance
Farm Sanctuary is committed to a diverse and inclusive workplace. We are an equal opportunity employer and do not discriminate on the basis of race, national origin, gender, gender identity, sexual orientation, protected veteran status, disability or age.