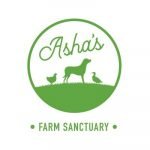 Full Job Description
Reports to: President
Organization: Asha's Farm Sanctuary
Organization Description: Asha's Farm Sanctuary is a non-profit farmed animal sanctuary and education center.
Location: Asha's Farm Sanctuary, 2969 Coomer Road, Newfane, New York
**
Schedule:
Full-Time
Irregular work schedule with mostly days, weekends, some evenings during special events.
Overtime may be required in some cases.
Salary and Benefits:
$15 per hour PLUS competitive Total Compensation Package (TCP after 3 month probationary period)
401(k) Matching Retirement Plan after 3 month probationary period.
11 paid personal days after 3 month probationary period and pro-rated first calendar year. 100% reimbursement for unused days the following calendar year.
Paid holidays or double-time after 3 month probationary period.
Free Dental after 3 month probationary period.
Free Vision after 3 month probationary period.
Competitive medical plan (contribution ratio: 75% employer / 25% employee) after 3 month probationary period.
Free checking available immediately.
Specifications:
Full-time, non-exempt position.
Work schedule varies; regular weekend and holiday availability required.
Evening hours may be required during special events and summer months.
Occasional travel may be required to assist with transport for animal adoptions or rescues.
Overtime as needed required.
Call in as needed required.
All applicants considered for phone or onsite inteviews are required to complete Asha Farm Sanctuary's Employment Application at: http://www.ashasanctuary.com/job-application.html Instructions for sending supplemental materials will be provided within the application.
Job Description:
Providing fresh water to animals.
Cleaning animal quarters: poultry, sheep, donkey, goat, pig and cow barns.
Cleaning and disinfecting food and water bowls.
Cleaning sanctuary grounds including raking pastures and cleaning outside barns, shoveling and snow blowing snow, and maintaining portable potty.
The above duties do not encompass all aspects of shelter management that may be expected from this job.
**
Qualifications:
Previous farmed animal experience desired, but not required (e.g. goats, cows, chickens, sheep, horses, etc.).
Follows both written and verbal directions.
Sharp listening skills and able to detail verbal instructions in notepad at all times.
Strong organizational skills with a proven ability to manage multiple priorities and projects in fast-paced work environment.
Excellent time management and communication skills.
Ability to work well with management, staff and external partners.
Valid driver's license with clean driving record required.
Must be willing to use personal vehicle for sanctuary purposes.
Applicants with trucks or large SUVs are strongly preferred and desired.
Must be able to work in extreme and all weather conditions.
Must be able to bend, stretch, twist and lift 60 pounds.
Respect for a vegan lifestyle and Asha Sanctuary's mission and core values.
Job Type: Full-time
Pay: $15.00 per hour
Benefits:
401(k)
401(k) matching
Dental insurance
Health insurance
Paid time off
Retirement plan
Vision insurance
Education:
High school or equivalent (Preferred)
Work Location:
Typical start time:
Typical end time:
Company's website:
http://www.ashasfarmsanctuary.com
Company's Facebook page:
http://www.facebook.com/ashasfarmsanctuary.html
Benefit Conditions:
Waiting period may apply
Only full-time employees eligible
Work Remotely: