Shelter Caregiver Assistant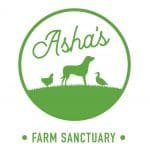 Shelter Caregiver Assistant
Caregiver Assistants are part of a team of shelter workers who are assigned one of four animal care areas each day: barn cleaning, animal feeding and watering, shelter projects, or animal health care assistance. Shelter workers must be able to complete any of the four areas assigned and complete all tasks assigned within these animal care areas.
Career Path:
Opportunity for growth in developing farm animal sanctuary.
Responsibilities
Animal feeding and maintaining animal feeding schedules
Animal watering and maintaining animal watering schedules
Barn cleaning
Shelter cleaning projects as assigned
Assisting with animal health care and health checks
Qualifications
Good animal behavior observation skills
Able to work in all weather conditions
Able to perform strenuous physical labor and lifting
Must be able to follow detailed instructions and maintain animal care schedules as assigned
Ability to work well with variety of people
Team player
Very reliable and dependable
Commitment to Asha's Farm Sanctuary's animal care policies
Commitment to Asha's Farm Sanctuary's organizational programs and goals
One year experience at animal care facility preferred and/or animal advocacy volunteer history
Valid driver's license and clean driving record required
Shelter Caregiver Assistants should have a strong desire and ability to do hands-on shelter work and a personal commitment to rescuing and protecting farm animals. Caregiver Assistants are vital team members of our shelters, where providing quality animal care is the number one priority.
Salary and Benefits:
$15 per hour PLUS competitive Total Compensation Package (TCP after 3 month probationary period)
11 paid personal days after 3 month probationary period and pro-rated first calendar year. 100% reimbursement for unused days the following calendar year.
Paid holidays or double-time after 3 month probationary period.
Free Dental after 3 month probationary period.
Free Vision after 3 month probationary period.
Competitive medical plan (contribution ratio: 75% employer / 25% employee) after 3 month probationary period.
Free checking available immediately.
Specifications:
Full-time, non-exempt position.
Work schedule varies; regular weekend and holiday availability required.
Evening hours may be required during special events and summer months.
Occasional travel may be required to assist with transport for animal adoptions or rescues.
Overtime as needed required.
Call in as needed required.
All applicants considered for phone or onsite interviews are required to complete Asha Farm Sanctuary's Employment Application at: http://www.ashasfarmanctuary.org Instructions for sending supplemental materials will be provided within the application.