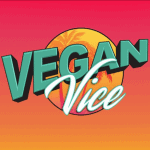 Vegan Vice Club (the best non-exclusive club in town) has made a HUGE name for itself in Cambridge over the past 6 months, and now it's time for us to grow our kitchen family.
We are looking for a Team Leader ready to take control of our kitchen and ensure the burgers we serve are the best vegan burgers in the world!
'Unbeatable vibes and the best burgers made from plants.' is our motto, and it ain't wrong. Vegan Vice Club was born from the festival scene, so our kitchens are pumping with music as we work and our passion is driving us for the perfect burger each time.
What does a Vegan Vice Team Leader do:
Keep our hard-working Team Member's focussed and on-track with the daily tasks
Prep our homemade sauces & food, ready for service
Running the pass (no… owning the pass); calling the tickets, plating, ensuring the best quality control, timing when food arrives at the pass and goes out to the customers
Work hard, play hard & keep the smooth flow during service (ensuring a great rhythm between all cooking sections and the pass)
Managing the eat-in & take-away orders (including UberEats, JustEat & Deliveroo)
Maintaining the highest standard of food quality, cleanliness & hygiene
Leading the team, when leading the shift
Assisting the Head Chef and Head Office team with keeping the operation running smoothly
Wanting to always self-improve, grow within the company and have good initiative
Excellent communication skills are imperative for our Team Leader role
Proven kitchen experience is also required.
Excited to hear from you and what you can bring to the best club in town.
Big flavours – One Love!
Tommy Dexter
Vegan Vice Club (Director)