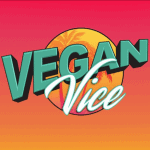 Vegan Vice Club (the best non-exclusive club in town) has landed in St Albans to HUGE success.
We are looking for a Team Member eager to learn and help us serve the best vegan burgers in the world!
'Unbeatable vibes and the best burgers made from plants.' is our motto, and it ain't wrong. Vegan Vice Club was born from the festival scene, so our kitchens are pumping with music as we work and our passion is driving us for the perfect burger each time.
What does a Vegan Vice Team Member do:
Prep our homemade sauces & food, ready for service
Work hard & play hard during service (whether it's running the grill, fryer, pass or milkshake section)
Cook the best burgers on our state-of-the-art grill
Being a team player by helping the Shift Leader complete the daily tasks & duties
Wanting to always self-improve, grow within the company and have good initiative
Excited to hear from you and what you can bring to the best club in town.
Big flavours – One Love!
Tommy Dexter
Vegan Vice Club (Director)