Solution Architect for Vegan TV Network (Sales)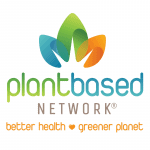 JOB TITLE: SOLUTION ARCHITECT (REMOTE)
Are you passionate about promoting a healthy plant-based lifestyle?
Would you like to work for an awesome fast-growing plant-based lifestyle TV & publishing network?
Are you looking for a remote position working with an incredible and fun team of vegan professionals worldwide?
As we launch PBNet 2.0 worldwide in 2021 this is an excellent opportunity to join our growing global brand.
We are seeking talented, enthusiastic, high-energy Solution Architects to join our PBNet.com SALES TEAM.
Job Overview: 
The Solution Architect is responsible for attracting companies to advertise through the Plant-Based Network business units. Goals are met while keeping to the overall goal of better health,  greener planet.
As a Member of Our PBNet Team:
You will be adept at using social media channels to research prospective advertisers.
You will be a superstar at phone calls, presentations, and online meetings.
You will be a creative person and use your own ideas to drive the business forward
You will be responsible, able to self-manage, and passionate about the plant-based lifestyle.
You will have excellent communication and relationship skills.
You will have strong writing and mathematical skills with a knowledge of statistical tools.
You will use Basecamp & Hubspot for sales and lead tracking, and team communication.
You will use Microsoft Word, Excel, PowerPoint, Google Drive, and other software applications as needed.
You will need to have a reliable and fast internet connection.
Starting Date:  As soon as possible.
Training: Complete remote training is provided.
Compensation/Budgeted Hours: Non-exempt: Commission based on independent contractor agreement.
Apply to join our PBN Family:  https://plantbasednetwork.com/solution-architect/