Part Time Administrative Associate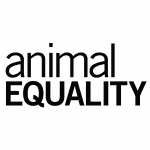 ADMINISTRATIVE ASSOCIATE
Terms of Employment: Part Time (14 to 16 hours per week), At Will, Non Exempt
Reports to: International Director of Operations
Position Location: Los Angeles, USA (Remote to start)
We are currently searching for a Part Time Administrative Associate to work onsite at our Hollywood office (pending office reopening). Successful candidates must be detail-oriented and extremely well organized. The ability to work in a fast-paced environment is essential.
Position Objective:
Assist Animal Equality's staff and provide general office support.
Primary Responsibilities and Duties:
Reply to general information requests with the accurate information
Answer and direct phone calls
Greet visitors and prepare conference rooms
Organize and schedule meetings and appointments
Maintain contact lists
Pick up and assess / distribute mail
Make bank deposits
Manage the ordering of office supplies
Maintain filing systems for employees and vendors
Assist in the preparation of regularly scheduled reports
Schedule/book travel, meetings, and other arrangements for staff
Submit office operations invoices and reconcile expense reports
Perform any other duties assigned by the supervisor
Position Requirements:
Minimum of two years of related experience
Excellent written and oral communication skills
Ability to stay organized
Proven ability to work well under pressure and meet deadlines
Excellent time management skills
Attention to detail with a high level of accuracy
Problem solving skills
Ability to work with a wide variety of people on various issues
Computer skills including proficiency in the use of Google and Microsoft Office Suite
Strong working knowledge of animal rights issues
Ability to maintain confidentiality
Professional appearance and adherence to a vegan lifestyle
Commitment to the objectives of the organization
Salary:
Hourly rate is $18.
Application Period:
​Applications will be accepted until the position is filled.
Animal Equality is committed to creating a diverse environment and is proud to be an equal opportunity employer. All qualified applicants will receive consideration for employment without regard to race, color, religion, gender, gender identity or expression, sexual orientation, national origin, disability, age, or veteran status.