Budding content writers needed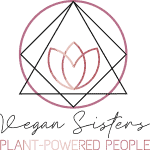 Hey there!
We're on the lookout for budding content writers.
Ideally, we would like contributors hoping to forge a career in the writing industry, especially those who are passionate about veganism, sustainability, empowerment, diversity, and positive change through the power of the written word!
At Vegan Sisters we encourage diversity, so we don't require our writers to have any experience. Nevertheless, the ability to write in fluent English is a bonus and a willingness to learn and improve your content in response to feedback is essential.
Whilst we have a particular interest in veganism, sustainability, and female empowerment, we aim to promote diversity. Therefore, we welcome writers who represent a variety of perspectives, ethnicities, ages, genders, and sexual orientations.
Why write for The Vegan Sisters?
Build your online portfolio, improving your chances of finding paid work.
Receive feedback and suggestions from experienced content writers and digital marketing experts.
Have your work published on a professional vegan editorial.
Get your own author's profile with links to your personal website/blog/social media accounts.
Contribute your voice towards a community of positive changemakers, adding your unique perspective to the conversation and providing others with valuable information to help them on their own journeys.
Join a community of supportive vegans!
Bonus
Although we currently don't have the funds to pay our writers, as a content creator interested in positive change, we are eager to support your development. Therefore, we would like to offer an incentive to our contributors:
If we publish your article(s)*, we will give you a discount to our Fundamentals of Content Writing course, which teaches you essential skills to kickstart your career as a content writer, on our v-learning platform.
*We reserve the right to assess whether or not your articles are suitable for publication on our website.
We look forward to hearing from you!
Love and fluff,
Alice and Lucy (The Vegan Sisters) x