Marketing Associate, at a fast-growing vegan startup!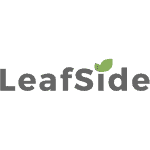 Want to join a fast growing plant-based startup, and make a difference every day for people's health, animals, and the planet?
We're looking for a highly motivated, detail-oriented fellow vegan to join our mission-driven team in Tempe, AZ: LeafSide is a late-stage startup, offering innovative, 100% whole-food plant-based (WFPB) meal packs. Our mission is to make healthy, optimal-nutrition eating so simple and easy, that it becomes the societal norm.
As our team's Marketing Associate, you'll be working with senior staff to maximize our marketing effectiveness, managing projects from start to finish, and executing important daily tasks/assignments from our strategic and tactical marketing plans.
Desired Candidate Attributes & Experience
Marketing Background and Skills: Whether self-taught and/or combined with degree(s) in business/marketing, you know and have successfully applied the fundamentals of effective online and direct marketing. You understand the basics of concepts like search engine optimization, conversion optimization, conversion copywriting, etc. Ideally you have professional experience in these areas, talent and drive in at least one marketing specialty, and an insatiable desire to constantly learn and improve your skills.
Communication Skills: You have excellent written and verbal communication skills, and strong listening and organizational skills with proven attention to detail. You feel comfortable editing and publishing marketing content, and ideally (but not mandatory) have the ability (or ambition) to write your own original content.
Project Management Skills: You're an independent worker with demonstrated flexibility to adapt to changes, and handle multiple competing demands. Once plans and goals are understood you should manage yourself on multiple tasks and projects, and deliver high quality results in a timely manner, in a fast-paced and changing environment.
Information Organization Skills: You're able to effectively organize large amounts of data and information into clearly understandable formats, such as spreadsheets & structured documents.
BONUS, Artistic / Aesthetic / Photography Skills: You have a good sense of visual aesthetics, understand at least basic graphic design principles, and can successfully lead and manage projects where the deliverables need to be of high aesthetic quality, such as the design/layout of articles and emails, photos, images, infographics, mockups, marketing collateral, etc.
Strong Interpersonal Skills: i.e. adjectives that apply to you include personable, energetic, professional, diplomatic, flexible, and trustworthy.
You're passionate about veganism and LeafSide's mission, and committed to being a stellar example to others by living the vegan/WFPB lifestyle.
BIG BONUS: You have working WFPB/vegan nutrition knowledge. Ideally you've read science-heavy nutrition books like "How Not To Die" and "Becoming Vegan" on your own, and you can readily communicate about the major ideas there. Additional nutrition/culinary education is very helpful.
Areas of Responsibilities & Tasks
Build, manage, and execute repeatable marketing processes for creating and publishing marketing content, with the ultimate goal of measurably increasing customer lifetime value, and lowering customer acquisition costs.
Manage the creation and delivery of new marketing content and images. You'll manage the work from initial ideation and requirements gathering, to collaborating with and managing relevant stakeholders (customers, customer service reps, content writers, photographers, and food stylists) to deliver the completed "web ready" end results. (Future video projects are also a possibility)
Planning, writing, editing, reviewing, and updating online articles, content, and FAQs in our content management system.
Help to proactively and continually improve key parts of the customer journey, from new prospect to raving fan.
Execute SEO content strategy, including working through article texts to make special optimizations and ensure best practice compliance.
Other responsibilities depending on your background, motivation, and commitment to growth. : -)
Benefits & Compensation
The job is full-time with a starting salary of $37,500 to $40,000 a year, with the opportunity for significant pay increases and responsibilities based on your performance, skills development, and your initiative and drive. You won't have to wait long for your first performance review and raise, if you're delivering outstanding results.
As a startup we are evolving rapidly all the time, so we highly value character, ability, and ongoing commitment to personal and career growth. As our long-term employees know, we prefer to "promote from within" and raise careers to new levels.
Other benefits include health & vision insurance, a delicious complementary LeafSide meal every workday, a discount on LeafSide products, and monthly team events: fun times where we discuss our favorite sci-fi shows, vegan memes, and other inspirations over great food. Plus you'll be working with a dedicated team of high-energy, like-minded, mission-focused people, who know they're making a real difference every day. If that sounds like you and how you want to work, get in touch! Apply via our ad on Indeed.com: https://www.indeed.com/job/marketing-associate-fast-growing-vegan-startup-7ac64b872298efb6