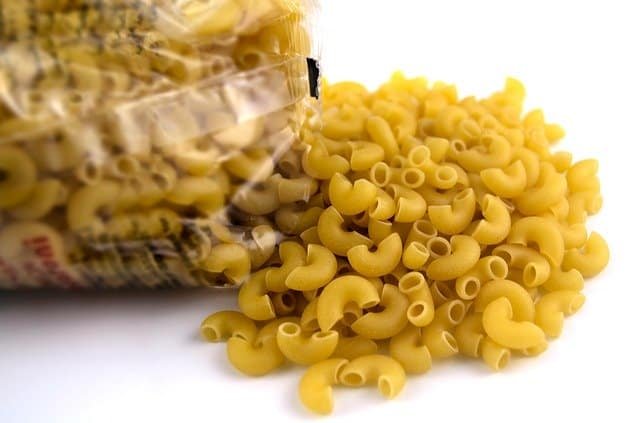 Vegan, Dairy-free and absolutely delicious – this creamy mac and no cheese is just like the real thing and is proper comfort food.
Ingredients
Serves 2 people
120 g macaroni pasta
170 g of garlic
200 g of smoked tofu
400 ml of unsweetened soy drink
2 tablespoons cornstarch
Turmeric powder
Mustard
black pepper
salt
Olive oil
Sweet chili
Instructions
Place a pan on the stove with water and salt. As soon as the water comes to a boil, add the pasta.
Meanwhile, in a frying pan with a generous amount of olive oil, place the tofu cut into medium cubes and let it fry until it is golden brown.
Then add 2 teaspoons of saffron, sweet pepper to taste, black pepper to taste, salt, add leek cut in half moons and wrap.
Let it cook until the leek reduces in size.
In a tall glass mix the soy drink, the mustard, the cornstarch and pour the mixture into the skillet over a low heat. Finish with 2 spoons of brewer's yeast and let it cook until it thickens, always be stirring.
As soon as the sauce thickens, it is ready to serve.
Inspired by Luisa Ferreira, Sardinha Fora da Lata Blog