Vegan Meals Operations Specialist, at a fast-growing startup!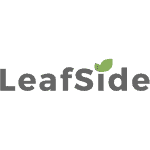 Want to join a vegan and plant-based startup, and make a difference every day for health, animals, and the planet?
We're looking for a fellow vegan to join our mission-driven team in Tempe: LeafSide is a late-stage startup, offering innovative, 100% whole-food plant-based (WFPB) meal packs. Our mission is to make healthy, optimal-nutrition eating so simple and easy, that it becomes the societal norm.
In particular, you're a good fit for this role if you're motivated, detail-oriented, and a self-starter i.e. you reliably work well on your own.
Desired Candidate Attributes & Experience
1. Food preparation or similar experience, emphasizing accurate and speedy execution, and cleanliness.
2. Great attention to detail: e.g. reading and following instructions carefully.
3. You enjoy working with your hands in general, and you have above-average hand-eye coordination.
4. Your stamina should be above-average: you'll be on your feet doing light movements, for much of the time at work (with breaks).
5. Self-motivated & proactive approach: You ask questions and do whatever is needed to ensure work you're proud of.
6. Positive attitude and willingness to learn in a startup environment: we move and change a lot faster than traditional food companies, and expect all teammates to adopt the growth-mindset.
7. Strong interest in plant-based nutrition; it's great if you're a health nut or rapidly becoming one, and (want to) know how powerful whole foods plant-based nutrition can be, in maximizing health and performance.
Key Responsibilities
Meal production: Follow detailed recipe cards to label, assemble, pick/fill, and heat-seal meal packs in large batches.
Cleaning of tools, and food production spaces.
Fulfillment: pick and pack orders accurately, quickly, and beautifully, to reach customers all over the USA.
Other responsibilities: Depends on your background, motivation, and commitment to growth. 🙂 We have a clear structure of increasing skills, responsibilities, and pay for teammates who prove themselves and want to grow.
Benefits & Compensation
The job is full-time, Monday through Friday, 40 hours per week, with two shifts 6AM-2PM and 2:15PM-10:15PM. Currently we are only hiring for the PM shift.
Starting pay is $14.00 per hour, including a trial period of up to 1 month (up to 160 hours). Further raises up to $16.25 per hour and beyond can happen within 3-8 months of your starting date, for consistent good performance. Raises, promotions, and bonuses, along with more responsibilities, are offered as soon as you're ready, based on performance, your skills development, and your initiative and drive.
As a startup we are evolving rapidly all the time, so we highly value character, ability, and ongoing commitment to personal and career growth. As our long-term employees know, we prefer to "promote from within" and raise careers to new levels.
Other benefits include health, dental, and vision insurance, a delicious complementary LeafSide meal every shift, a team discount on LeafSide products, and team events: fun times where we discuss our favorite sci-fi shows, vegan memes, and other inspirations over great food. Plus you'll be working with a dedicated team of high-energy, like-minded, mission-focused people, who know they're making a real difference every day. If that sounds like you and how you want to work, get in touch!  Please apply via our job post on Indeed:
https://www.indeed.com/job/vegan-meals-operations-specialist-fast-growing-startup-905d269cebed1991
Pssst…If you've read this far and want to stand out from the majority of candidates: In your application on Indeed, be sure to tell us very clearly whether you're vegan and where you are in your vegan journey, why you want to work with us, AND be sure to pay attention to detail by doing the assessment, so that your application is not left incomplete. 🙂
Also, we use Indeed messaging for all initial communications. To ensure receiving important messages about interviews and on-site visits, turn on SMS alerts for Indeed, and/or for this particular job. Due to many applications, if we message you and don't hear back, we'll assume you're no longer interested, which could be unfortunate if Indeed messages are just sitting in your junk folder. Thanks!