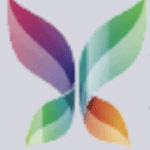 Website Human Greatness Center Berlin
We are looking for an experienced vegan chef. She/He/They should be vegan, excited about living in Berlin and eager to first build the menu for our new vegan café––according to nutritional guidelines developed in our center–– and to then work in it. This is a job for one person and will be based around a daily 8-9 hours shift. We unfortunately cannot offer accommodation.
The café will have table service, but also offer take-away options and sell homemade products. It will be located in our small, lovely, and eco-conscious center for health, self-development, and education. We are part of a non-profit organization and want to not only create a very special café, but also a place for holding vegan cooking classes.
We need an experienced, creative and kind person that is able to create something different, while also running the kitchen/café in a profitable fashion.
If you think this could be you, please send us your CV! We are looking forward to hearing from you.
Thank you so much for being vegan and promoting veganism.