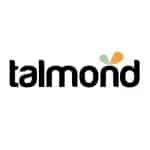 Talmond Foods is looking for a savvy Social Media intern! If you are love being on Instagram, Facebook and Twitter and enjoy connecting with others and sharing amazing plant-based content with them this might be just the gig for you. While this is an unpaid role, your time with us will allow you  to gain professional experience working as part of a team dedicated to promoting the plant-based lifestyle.
Responsibilities:
– Create shareable content for various social media platforms, including graphics, gifs, memes, etc.
– Collaborate with Talmond team to develop and execute social media campaigns across platforms.
– Conduct research and analysis on new and emerging trends in social media and viral content.
– Manage, maintain, and execute the social media content calendar across platforms to grow community engagement, awareness, and plant-based lifestyle adoption
Skills and Experience
HUMOR- We love to laugh at Talmond and would like to reach and grow our social media following in that light while promoting plant-based culture.
Experience developing and implementing successful social media strategies
Strong graphic design and basic video editing skills
Communication skills, both verbal and written, demonstrating consistent high standards of accuracy and clarity in written work
An excellent eye for and commitment to detail
To apply for this position, please send your CV/resume and a cover letter addressing the following points:
Tell us about yourself. Anything you'd like to share.
What's your preferred social media channel and why?
How familiar are you with plant-based lifestyle/veganism?
What is your earliest start date?
How did you hear about the role?
If possible, please also share a few social media samples and/or any links to social media accounts you manage. We would love to see and appreciate your creativity.