Part Time Assistant Manager Operations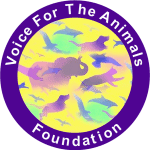 Voice For The Animals is looking to hire an operations manager.
– Must be excellent with details
– Must be organized
– Must have managerial experience
– Must be a fast learner and be able to retain information
– Must be able to plan and delegate
– Must be able to give direction and take direction
– Must be a good communicator
– Must be good with follow up and follow through
Rescue experience a plus.
Experience with cats a plus. No allergies to cats.
Recommendations essential.
Resumes only. No calls
Pay and hours depend on experience