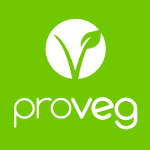 Role Summary
The V-Label department is looking for a person that would be excited in supporting us in doing research on food technology and economy, customer service and international collaboration.
Responsibilities
– Research on food technology and economy.
– Supporting customer account managers in the licensing process in the food sector, from inquiries to invoicing.
– Database maintenance, document management and office organisation.
– Supporting international V-Label partner countries.
Competencies
– You are enthusiastic about plant-based living.
– Ideally, you are enrolled in food technology, food chemistry, biotechnology, pharmacy, ecotrophology, or a related course of studies or have a high affinity for nutrition, quality management, or international collaboration.
– You have experience in dealing with customers.
– You have good communication skills.
– You can work independently.
– You have a good command of English and German at a native-speaker level.
– You have a good knowledge of MS Office, particularly Excel and Word.
– Good project management are preferred.
When
Start: as soon as possible (please indicate available period)
Period: voluntary internships 3 months, compulsory internships up to 6 months
Location: Berlin or remote