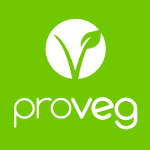 ROLE SUMMARY
The Head of the V-Label team is responsible for monitoring, managing and mentoring the V-Label team as well as all sales and quality-related processes of V-Label Germany. Monitoring budget planning, marketing and KPIs is part of the leadership tasks as well as monthly reporting. The Head supports effective sales and distribution as well as quality control (risk management) of the label. The head takes care of the V-Label team and ensures the successful implementation of projects, as well as the international strategic outreach and development.
RESPONSIBILITIES
– Team management and development (currently 10 team members)
– Reporting, annual planning and controlling of V-Label (KPI development, monitoring and budget planning) to the Executive Director Germany
– Cross-departmental work within ProVeg e.V.
– Developing and implementing strategies to make sure the V-Label contributes to ProVeg's mission and vision
– Retro and Review processes for team evaluation, reflection and feedback
– Support sales strategy for Germany
– Strategic development of V-Label label into new segments (e.g. cosmetics, gastro, textil)
– Implement international strategy in alignment with licence holder V-Label GmbH
– Representation of V-Label in Germany in public interviews, presentations and other media
– Supporting German Key Account Management
QUALIFICATIONS
Required:
Business skills
– Proven experience with a minimum of three years of working in Food labelling or Food industry in Germany
– Excellent leadership skills, experience with employee responsibility
– Excellent verbal and written German Language skills (C2)
– Excellent written and verbal English skills (minimum C1)
– Excellent project planning skills
– Strong administrative and organisational skills with an excellent eye for detail
– Ability to work well under pressure and manage time effectively
Personal skills
– Strong collaboration and excellent interpersonal skills with the ability to thrive in a team and to develop and maintain positive employee relations
– Self-starter personality with a curious nature and a drive to continuously optimise
– A positive, proactive and enthusiastic work attitude
– Willingness to undertake appropriate training as required
– Good understanding of and alignment with ProVeg International's vision and mission
– Ability to positively influence organisational culture
– Communicating effectively with a wide range of people, both in-person and online/via telephone
– Pro-active problem-solving skills and ability to identify potential improvement and streamlining of processes
Preferred:
– Bachelor or Master degree in economics, marketing or a comparable field
– Experience in customer acquisition/service, sales and key account management
– Basic knowledge of legal and contractual requirements (licencing, trademark rights)
BENEFITS OF WORKING WITH US
– Strong organisational focus on personal development and designated training budget
– Flexibility around working arrangements
– And last but not least: Become part of a great team and work with us towards  a world where everyone chooses delicious and healthy food that is good for all humans, animals, and our planet
WHEN?
Application deadline: 07.10.2020
Phone interviews: Mid of October
Face to face interviews: Last week of October
Start date: 01.11.2020
JOB DETAILS
Reports to: Executive Director ProVeg e.V. Germany
Department: V-Label
Location: Preferably Berlin, Germany (remote work temporarily possible)
Hours: 25-35h per week
Our Application Procedure
Your application should include a cover letter and CV. Please tell us how you found this job ad. Please submit your application using our online form. (https://proveg.com/jobs/) Thank you!
If you have successfully made it to the long list of applicants, you will be invited for a phone interview, usually within two weeks of the application deadline. Should you be shortlisted, the next steps will be:
– An online task.
– A virtual face-to-face interview.
– If applicable, an optional 'trial day", that includes the handling of tasks that are typical for the role you are applying for. This step helps us to get to know you and your way of working better and gives you a chance to get a full picture of the job and our organisation.
– The final decision may require an additional interview, usually with Senior Management.