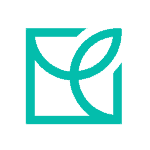 Build the foundation of support for the future of food
The Good Food Institute (GFI) is at the forefront of the movement to use food technology and markets to solve some of the world's biggest problems, from climate change and global hunger to antibiotic resistance and the exploitation of billions of animals annually.
How You Will Make a Difference
In this role, you will have the opportunity to work closely with the Senior Foundations Manager, Director of Development, and GFI's fundraising consultants to identify, solicit, and steward gifts in support of GFI's mission. The Grant Writer will be responsible for:
Writing and submitting letters of acknowledgment, letters of inquiry, grant proposals, and donor reports.
Creating budgets, budget narratives, and financial reports.
Managing donor records in Salesforce, generating Salesforce reports, and managing other donor data as needed.
Maintaining GFI's grant calendar to ensure timely submission of letters of inquiry, proposals, and reports.
Conducting research to identify donor prospects.
Creating stewardship reports that advance the missions of both GFI and our donors.
Managing donor cultivation and stewardship in coordination with GFI's development team and fundraising consultants.
Performing other duties as assigned.
Who We're Looking For
The Grant Writer must have:
Bachelor's degree and at least two years of grant writing experience; or, associate's degree and at least four years of experience.
Excellent writing, editing, research, and storytelling skills with demonstrated ability to synthesize large amounts of information into succinct communications.
Ability to develop budgets, prepare financial reports, and understand financial statements.
A high degree of initiative and the ability to self-motivate and thrive in a remote work environment.
Strong computer literacy, including familiarity with donor databases, Microsoft Office programs, and the Google Suite.
Experience using online databases and other sources to locate biographical, financial, and philanthropic information.
Expertise in managing donor records and generating reports in a donor database, preferably Salesforce.
Positive, collaborative, "can-do" attitude, flexibility, teamwork, and ability to give and receive constructive feedback.
Comfort working remotely and in a rapidly growing and evolving organization.
Strong support for GFI's philosophy and mission; demonstrated interest in public health, environmentalism, animal protection, or hunger relief.
We want the best people and we don't want biases holding us back. We strongly encourage people of every color, orientation, age, gender, origin, and ability to apply. Because we value a diverse workplace, we prioritize an inclusive climate absent of discrimination and harassment during the application process and after you join the team.
The Fine Print
Terms of employment: Full-time, exempt
Reports to: Alexis Vanderhye, Senior Foundations Manager
Location: Remote; United States
Travel: Up to two weeks per year for company retreats.
Benefits: Flexible hours, full medical coverage, optional dental and vision packages, a 401(k) retirement plan with employer match, flexible holiday and vacation plans, room for advancement, respectful managers, and supportive colleagues.
This is a U.S.-based position: We are only able to consider applicants who are United States citizens or who already possess a United States Worker Visa.
Salary: $45,000-55,000
Please review our detailed brochure (direct download) to learn more about GFI's mission and strategic objectives, our team, the hiring process, and more!
Applications are due by Friday, October 2.