Future Food System Manager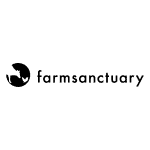 Summary: 
The Future Food System Manager will oversee the creation and implementation of Farm Sanctuary's future food system projects. Under the supervision of our general counsel and research director, the position will ensure that Farm Sanctuary achieves maximum impact within the farm transition movement.
Duties/Responsibilities:
Oversee and conduct comprehensive research designed to create

Pathways for current or transitioning animal farmers to access government funds to facilitate farm transitions and support plant-based farming initiatives
State and federal policy and legislative strategies to support farm transitions and plant-based farming initiatives
Litigation opportunities aimed at dismantling the supports that uphold inequitable  and unsustainable practices in our food system

Explore opportunities to facilitate land access for farmers of color, such as the creation of a land grant trust or support of an existing land grant trust.
Collaborate with Farm Sanctuary's communications team on the creation of compelling campaign materials
Explore and secure collaborations with animal rights, worker rights, social justice, farmer,  and environmental organizations, to expand support for Farm Sanctuary's legislative priorities and to support aligned initiatives led by partner organizations
Manage lobbying programs and pro bono policy research support
Work with the Research Director to manage research consultants
Perform other assigned duties
Qualifications/Skills:
Preferred minimum of 3-5 years public affairs, government relations or advocacy work experience
Excellent written and verbal communication skills
Highly flexible and adaptable to ever-changing internal and external environments
Self-motivated team player who enjoys managing people and creating relationships
Ability to manage multiple projects, prioritize, troubleshoot, and follow through in a timely manner, ensuring project completion
Demonstrated interest in and support of the mission and campaigns of Farm Sanctuary
Food system knowledge preferred, or an eagerness to learn required
This full-time position is based in Washington DC or is a remote home office position with the ability to travel as needed
Salary commensurate with experience
Farm Sanctuary is committed to a diverse and inclusive workplace. We are an equal opportunity employer and do not discriminate on the basis of race, national origin, gender, gender identity, sexual orientation, protected veteran status, disability, or age.