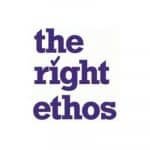 Website The Right Ethos on behalf of Animal Aid
Salary expectation: Up to £55,000
The Right Ethos recruitment consultants are managing this recruitment assignment on behalf of Animal Aid. We're delighted to announce an exciting opportunity to lead Animal Aid's work against all forms of animal abuse and promote cruelty-free living by becoming their Director.
Since 1977, Animal Aid has campaigned peacefully with an impressive range of tangible campaign successes. These include changing the behaviours and policies of central and local government, supermarkets, shops, slaughterhouses and the racing industry.
Candidates should have a good knowledge of, and commitment to, animal rights issues and the current campaigns. You must be a vegan and committed to the objectives of the organisation and be in tune with Animal Aid's ethical stance and outlook.
The Director must be a leader who is ambitious to take the organisation forward in a compassionate way – caring not only about animals but also the people that they look to bring along with them – the staff, the supporters and all stakeholders involved in making the campaign successful.
The Director must be a superb communicator who is empathetic, some who can unify all those involved behind the work of the organisation.
The Director will have a background of success in developing strategies and of implementing the resulting activities. S/he will also be someone who is committed to fairness.
The Director will be responsible for leading the staff of 18, supported by a General Manager and Heads of Campaigns, Education, Fundraising and Merchandise.
The Director will be required to work the majority of their week at the Tonbridge office in future, though in light of Covid-19, the role may initially involve home-working. The office is a 6 mins walk from the station, which is 32 mins train ride from London Bridge.
The main duties will include:
• Building the public profile of Animal Aid and raise awareness of the Society's work against animal suffering.
• Representing in a variety of forums, including at conferences, networking events, media interviews and by meeting with other organisations, businesses and parliamentarians.
• Oversee and support all aspects of the work, both public-facing and internal, carried out by all departments – Campaigns, Education, Fundraising and Merchandise and to line manage the Head of these teams and the General Manager
• To monitor the Society's financial health, working with the General Manager to ensure that a strong financial position is maintained.
To apply, please email your CV to jonathan@therightethos.co.uk