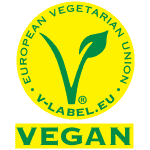 About V-Label:
The V-Label is an internationally recognized, registered symbol for labeling vegan and vegetarian products and services. For consumers, it is a simple and reliable guide to help them when they are shopping.
Headquartered in Switzerland, V-Label has partners in more than 25 countries, and to increase the visibility of our customers – food, cosmetics, and non-food producers – we are looking for an enthusiastic, goal-oriented digital marketing intern to join our marketing team.
Role summary:
Along with the marketing manager the digital marketing intern executes V-Label content strategy, drives engagement across all V-Label's international channels (Instagram, Facebook, LinkedIn) and strengthens V-Label brand internationally.
Responsibilities:
Develop, implement and manage our social media strategy
Define most important social media KPIs
Manage and oversee social media content
Measure the success of social media campaigns
Stay up to date with the latest social media best practices and technologies
Monitor and utilize key industry news and trends
Qualifications:
Bachelor student of marketing/advertising/PR/journalism or other related fields of study
Excellent written and verbal English skills (minimum B2)
Excellent project planning skills
A positive, proactive, and enthusiastic work attitude
Willingness to undertake appropriate training as required
Interest in the veg* movement and digital marketing
This is a remote internship. The intern works completely from the home office and will need a private computer and internet connection.
Application process:
Application deadline: 31.10. 2020
Phone interviews: 2nd – 6th November
Start date: January 2021
The preferred term of the internship: 3-5 months