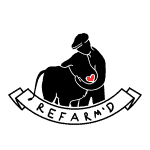 We are looking for a driver to deliver the fresh oat milk, made by our partner farm in Ashbourne, to multiple pickup locations and then drive back to the farm to drop the empty glass bottles.
The drivers needs to have his own car with a trailer hitch to be able to pull our refrigerated trailer.
Job is for 2 days per week (thursdays & fridays) for 6 hours each.
Starting date 8 of October (but need to be available 1-2 days before for doing test routes, ideally 1 and 2nd October.
This is a consultant job.