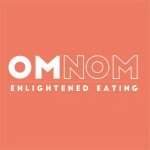 We are a new vegetarian/vegan health and wellbeing hub; our space includes a restaurant and a wellness space, that opened shortly before Covid19.
As we had to close, we've taken this opportunity and are looking for a professional Head Chef to join our kitchen, and help with the development of our new menu for our relaunch. The successful candidate will employ their culinary and managerial skills in order to play a critical role in maintaining and enhancing our customers' satisfaction.
Responsibilities
Head chef responsibilities can include:
-General running of the kitchen.
-Managing the kitchen staff, including setting the rota, and handling disciplinary and HR issues where needed
-Leading a team of chefs in cooking and preparing meals, including checking food quality and overseeing cooking techniques.
-Taking responsibility for more technical elements of cuisine.
-Training junior chefs.
-Onboarding new employees.
-Designing create food and drink menus.
-Working within specified budgets.
-Ensuring the kitchen meets high standards of quality.
-Completing food hygiene documents to comply with the law and writing environmental health reports when necessary.
-Establishing strong relationships with staff in other areas of the business, including managers and front of house teams.
-Being the voice of the kitchen when communicating with waiters and bar staff.
-Ordering supplies and negotiating with suppliers.
-Managing inventory and keeping control of stock.
-Organising produce and ensuring strict adherence to food hygiene regulations.
-Supervising all food preparation.