Accountant (Taxes and light bookkeeping)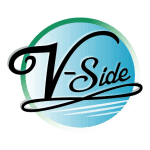 V-Side is an online retail company, site launched Sept 28, 2020. Accounting and taxes are not in the skill chest of the co-founding owners.
We are looking for someone who has these skills and will work on a freelance basis. As we grow, truth be told, the first company full-time hire will be accounting. At this time, however, we are not that big.
But we do want things done right the first time so we can concentrate on what we do know how to do best, create content, build our brand. We'd love a fellow plant-eater to keep our taxes and numbers straight.