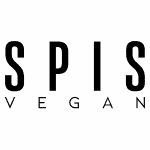 Hi,
SPIS London is launching a new Vegan brand called SPIS VEGAN, A Norwegian plant based comfort food that will be sold through distributors and our own Deli/cafe in London. We are looking for someone to work closely with the founder to develop & execute the recipes in our production kitchen.
Sous Chef Job
-Preparation of foods such as vegan cheese/ vegan meats/ baked goods/ preserves for our deli/cafe
-Employs food safety best practices.
-Selects choice ingredients that will give dishes the best flavor.
-Experiments to come up with new specialties that will draw none vegans to experience our dishes.
-Keeps up with trends in cooking and  business to ensure that clients have a positive experience
-Works quickly and accurately during busy periods, such as weekends and evenings
-Strong emphasis on duties, such as cleaning, especially when the kitchen is short-staffed or when particularly busy
-Takes direction and works with the kitchen's administrative team