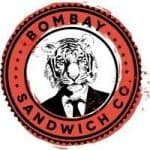 Job details
Job Type
Full-time
Part-time
Number of hires for this role
1
Qualifications
Culinary Experience: 1 year (Required)

Food Handler Certification (Required)

Cooking: 2 years (Preferred)
Full Job Description
Chef/Cook Job Purpose:
We are a Vegan Indian inspired fast-casual cafe looking for a professional Chef/Cook to join our team. The Cook is responsible for preparing food in accordance with established recipes. Ability to prepare food to correct temperature, portion, while maintaining a clean and sanitized area, is critical to success in this role. The Cook should enjoy working with others and be motivated to deliver quality food experiences for guests.
*Job Duties and functions
· Must be motivated and love their job
· Must be willing to embrace change and an evolving environment
· Ensure all products are rotating on a first-in, first-out basis
· Properly labels and dates all products to ensure safekeeping and sanitation
· Check freshness of food and ingredients
· Maintains a solid knowledge of spices and food products
· Identifies and safely uses all kitchen equipment
· Apply basic knife skills required for cooking
· Accurately reads, measures and executes recipes
· Maintains a solid menu knowledge and attention to detail while preparing the food
· Works as a team, assisting with all needs and inquiries
· Effectively communicates with management and team
· Monitor sanitation practices and follow kitchen safety standards
· Works quickly and accurately during busy periods
· Occasionally takes on extra duties, such as cleaning, washing when the kitchen is short-staffed or the cafe is particularly busy
*Chef/Cook Skills and Qualification
· Able to multitask, prioritize, and manage time efficiently
· Strong communication, organizational skills
· Self-motivated and self-directed
· Training/degree in Culinary Arts
· 1 to 2 years culinary experience in a fast pace restaurant.
· Previous kitchen experience is required. Must have ability to work in a close environment with others, work at a fast yet safe pace, work as part of a team, and take direction and ability to take initiative.
· Able to work mornings, nights, bad weather and weekends
· Physically able to stand and move during the length of shift; able to bend and kneel through shift; able to lift up to 25 pounds or more
· Must pass a background check
· Must have food handler certification
Job Types: Full-time, Part-time
Pay: $16.00 – $17.00 per hour
Schedule:
Experience:
Culinary Experience: 1 year (Required)
Cooking: 2 years (Preferred)
License/Certification:
Food Handler Certification (Required)
Typical start time:
Typical end time:
This Job Is:
A "Fair Chance" job (you or the employer follow Fair Chance hiring practices when performing background checks)
Company's website:
Work Remotely:
COVID-19 Precaution(s):
Personal protective equipment provided or required
Plastic shield at work stations
Temperature screenings
Social distancing guidelines in place
Sanitizing, disinfecting, or cleaning procedures in place