PR & Fundraising Coordinator – ProVeg South Africa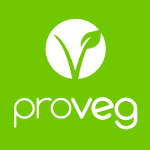 Job Details:
Status: Permanent
Hours: 32-40 hours/week
Location: Remote, ideally in Cape Town, South Africa
Reports to: Country Director, ProVeg South Africa
Role Summary:
Are you passionate about a plant-based lifestyle? Do you want to use your expertise in PR, general communications and/or fundraising to advance the plant-based message in South Africa, and make a real difference for animals, our health, society and the planet? Does the prospect of joining and contributing to a global pro-vegan organisation excite you? If so, then come join the team at ProVeg.
ProVeg South Africa is looking for an experienced communications professional to help us get our message to a mainstream audience in South Africa and to drive our fundraising effort so we can increase our capacity to create change.  The primary focus of this role is split between 1. Achieving positive mainstream media coverage for plant-based diets and the work that ProVeg is doing in South Africa, and 2. Fundraising, through developing online donor drives and major donor strategy, sourcing and applying for appropriate grants, and ensuring that fundraising is integrated into all relevant aspects of our work.
As we are a small, dynamic team, the candidate will also be responsible for other tasks and will need to help with ad hoc projects in addition to PR and Fundraising.
Responsibilities:
Core work area 1: PR
Creating and managing relationships with media, and where relevant other stakeholders, such as companies, food service professionals, policy and decision-makers, and medical/health professionals
Expanding the ProVeg media list
Writing press releases – both proactive and reactive, including researching appropriate topics
Following up on PR opportunities, including setting up interviews, sending information to journalists etc.
Implementing international and national ProVeg projects and campaigns for South Africa mainstream audience and trade press
Maintaining PR content schedule
Tracking media mentions and updating media mentions schedule
Updating In the Media and Press sections on the ProVeg website
Managing media events
Managing ProVeg monthly General and Veggie Challenge Newsletters
Managing Proveg blog
Assisting with social media and ambassador/influencer outreach strategy
Monthly internal reporting on key communications targets and performance, and external reporting to donors, sponsors and other stakeholders.
Core work area 2: Fundraising
Identifying and applying for appropriate grants
Liaising with the International fundraising team to develop pitches, proposals and grant applications for ProVeg South Africa work
Developing and implementing an online donation strategy
Assisting with establishing and meeting goals for fundraising.
Drafting materials to promote fundraising efforts.
Ensuring compliance with applicable laws, regulations, or guidelines related to fundraising.
Performing other duties as assigned.
Qualifications:
Required
Communications, PR, marketing, branding fundraising-related qualification
A minimum two years of professional experience with a bachelors/masters in PR, Communications or Fundraising OR a minimum of four years of professional experience without a relevant bachelors/masters degree
Excellent, professional language skills – written and spoken English (writing samples will be required)
Excellent project management skills (planning, task management, setting timelines and meeting deadlines)
Effective listening, objection handling, persuasion and negotiation skills.
The ability to work well under pressure and manage time effectively.
Outgoing and confident personality, able to network effectively and represent ProVeg at events
Have a strong work ethic and work well independently and remotely when required
Experience in working with people from different backgrounds as well as a strong commitment to equal opportunities
Strong collaboration and excellent interpersonal skills, with the ability to thrive in a team and to develop and maintain positive employee relations
Strong motivation to support the plant-based movement and alignment of your values with those of ProVeg
Own transport and cell phone is needed
South African ID or valid work permit if not South African
Based in Cape Town
Preferred
Established connections with local media
Experience working in a non-profit  environment
Fluent in additional official South African languages
Experience with WordPress, MailChimp or other mass-emailing platforms
Experience with CiviCRM or other CRM tools
When?
Application deadline: 27th of November 2020
Phone interviews: First week of December 2020
2nd round of interviews: Last week of December 2020
Start Date: As soon as possible