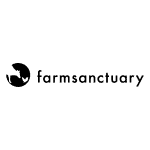 Summary: 
The Housekeeper is a full time, regular, non-exempt position and is responsible for cleaning, sanitizing, and maintaining Farm Sanctuary's office buildings, visitor center facilities including Tiny House bed and breakfast facilities and other assigned properties located at our Watkins Glen, New York Sanctuary. This position will need to report onsite to our Watkins Glen location and is benefit eligible.
Duties/Responsibilities: 
Performs general cleaning and sanitizing tasks and services throughout assigned property, such as but not limited to:
Cleans and disinfects bathrooms daily.
Cleans and disinfects kitchen and shared spaces daily.
Wipes and dusts surfaces in rooms and cleans mirrors.
Vacuums, sweeps, and cleans floors, rugs, furniture, and drapes.
Removes linens, towels, bedspreads, and blankets.
Places and neatly tucks clean sheets and blankets on beds and replaces pillowcases.
Stocks towels, washcloths, and hand towels in bathrooms.
Picks up and empties trash containers daily.
Manages and organizes the cleaning supply closet.
Manages and maintains cleaning supply inventory and place orders as necessary.
Loads washers and dryers and folds sheets and towels in the laundry room as needed.
In commercial property, notifies maintenance if something is not working properly.
Assists with landscaping upkeep as assigned
Performs other related duties as assigned.
Qualifications/Skills:
Detail-oriented and thorough.
Ability to remain discreet and respect the privacy of staff and/or guests.
Sufficient ability to read, write, speak, understand, and communicate in English to complete work efficiently, effectively, and courteously.
Weekend availability.
Previous housekeeping work experience.
Physical Requirements: 
Prolonged periods of standing and walking and frequently pulling, pushing, and bending.
Must be able to lift and carry up to 25 pounds at times.
Farm Sanctuary is committed to a diverse and inclusive workplace. We are an equal opportunity employer and do not discriminate on the basis of race, national origin, gender, gender identity, sexual orientation, protected veteran status, disability, or age.