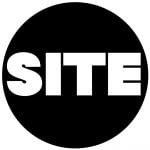 We are currently seeking an experienced barista to join our team either full-time or part-time.
We are a vegan coffee shop, cafe and store open 8am-4pm daily (9am-5pm on weekends). Our speciality coffee is supplied by local roasters Ozone and Climpson & Sons and we use a La Marzocco Strada with Victoria Arduino Mythos 1 and Mahlkonig EK47. We serve a range of teas, chais and home blend powders along with juices, cocktails, wine and beer to accompany our all day brunch menu. Our customers are a mix of 100% vegan, vegan-curious/transitioning and simply passing trade so it is important that you have a thorough understanding of the various health, environmental and ethical issues around veganism and that you are able to offer friendly explanations, advice and guidance to everyone.
Barista skills and previous experience of working in a plant based cafe, restaurant or coffee shop and Food Hygiene training are ESSENTIAL.  Training can also be provided in others areas of the business such as the SITE GARDEN and the SITE LAB if this is of interest. Shifts can be flexible but will always include weekends. Please send your CV and a short cover note explaining why you are interested in working at SITE to site@sitelondon.com.
We look forward to hearing from you!