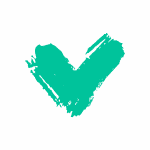 Website and IT Manager
Salary:  negotiable
Hours of work: 22.5 hours per week (0.6 FTE)
Reports to: Senior Operations and Finance Manager
Work base: Home-based within the UK
About Veganuary
Be part of a small, but dynamic organisation that makes headlines in January and throughout the year!
Veganuary's popular culture appeal and positive approach to veganism is making a measurable difference for animals, sparing millions of lives since our launch in 2014. Our participant numbers continue to grow exponentially, as do our partnerships with the corporate world, including restaurants, supermarkets, and food retailers.
Position Description
We are looking for a proactive person with a broad set of IT skills who can help us with our website (WordPress), cyber security and IT systems (Microsoft 365 etc.), whilst supporting our growing international team. Our campaign is predominantly digital which means that this is a key role in ensuring successful international outreach.
Role Responsibilities
·        In collaboration with our International Head of Communications & Marketing and Digital Manager maintain and build upon our recently redesigned website
·        Optimise user experience
·        Respond to and troubleshoot all website issues
·        Conduct an audit of all IT systems to ensure that they are secure and fit for purpose
·        Optimise the use of Microsoft 365 throughout the organisation
·        Keep up to date with current digital developments and best practice and implement where applicable
·        Develop our internal systems in order that the whole team is working efficiently and effectively
·        Support internal end users with day to day soft- and hardware issues
·        Provide internal training and support where necessary
·        Create disaster recovery plan for website and IT
·        Maintain cyber security and ensure that all team members understand the importance of this and follow protocol, initiate and manage patching
·        Maintain and build upon SEO best practice
·        Build new pages and functionalities in WordPress with a focus on mobile web
·        Other reasonable duties that may be required
Person Specification – Essential
·        Experience of creating landing pages, quickly solving problems with WordPress and other website associated duties
·        Manage a multi-lingual website with the support of our international team
·       Strong knowledge of WordPress, HTML and CSS
·        Broad knowledge of third-party apps associated with websites and 365
·        Experience of Google Analytics and tracking
·        Experience in a similar role
·        Excel in a high-pressure environment, able to prioritise and action tasks quickly
·        Advanced WordPress and Microsoft 365 skills
·        Ability to work from home with a remote team
·        You share Veganuary's vision and values (see below)
·        Ability to communicate effectively and sympathetically with all levels of stakeholder
·        Thorough understanding of compliance and cyber security
·        Excellent attention to detail and well organised
·        Ability to think strategically and build systems that provide the foundation for expansion
·        Positive, confident attitude
·        Familiar with both Mac and Windows systems
·        Experience of creating and developing systems for remote teams working on a digital campaign
·        Up-to-date knowledge of digital best practices across devices
Person Specification – Desirable
·        Proficient with Salesforce and Pardot
·        Working knowledge of data protection (we have an external data protection officer)
·        UX/UI knowledge and an understanding of how to create websites that are fully accessible to all visitors
Veganuary is an equal opportunities employer; we welcome applications from all suitably qualified persons, regardless of their race, sex, disability, religion, sexual orientation, gender identity or expression, marriage and civil partnership status, or age. We would particularly welcome applications from black, Asian and ethnic minority candidates. We celebrate diversity and are committed to creating an inclusive environment for all employees.
Veganuary's vision and values:
Our vision is simple; we want a vegan world. A world without animal farms and slaughterhouses. A world where food production does not decimate forests, pollute rivers and oceans, exacerbate climate change, and drive wild animal populations to extinction.
Our values:
Impact: we are committed to a vegan world; we will utilise research to evaluate how the highest number of lives can be spared and direct resources to that end.
Empowerment: we will optimise our outreach to support and encourage people on their vegan journey in a non-judgemental, positive, constructive and easily accessible way.
Collaboration: by partnering with other mission-driven organisations and working closely with corporates, we will make a bigger difference.
Diversity and inclusion: we know that it takes people with different ideas, strengths, interests and backgrounds to achieve our vision; we appreciate the value of this and how it brings us closer to achieving our mission.
Respect and integrity: in all internal and external relationships, we will strive for genuine, honest, and transparent communication.
Resilience: we will continue to create a professional and sustainable (human, social, economic and environmental) organisation.
Application process:
Please submit your application via jobs@veganuary.com including your CV and a cover letter of no more than 750 words that answers the following questions:
·        Why do you want to work for Veganuary?
·        What will you bring to our charity?
·        When can you start?
·        What is your salary expectation?
We're keen to fill the position soon so will begin the interview process on a rolling basis.
Thank you for your interest in Veganuary. Given our limited resources, only those selected for interview will be contacted.