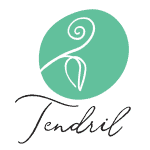 Website Tendril
Tendril – A (mostly) vegan kitchen.
Looking for a passionate, hardworking and result oriented team member to join us.
Tendril is a proudly plant-first kitchen where we treat the best seasonal British produce with flair, care and just the right level of technique.
We started Tendril in 2019 with a clear mission: to provide quality vegan and vegetarian cuisine using only the freshest, locally sourced ingredients. Our food philosophy is grounded in simplicity and sustainability – clean, discernible flavours and incredible textures.