Veganuary Campaign Assistant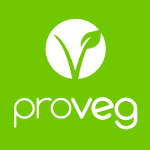 Overview
Job details:
Status: Contract position – 4 months (October 2020 – January 2021), potential for future positions.
Reports to: Director, ProVeg South Africa
Location: Cape Town, South Africa
Hours: 20-40 hours per week
Role Summary:
Are you passionate about a plant-based lifestyle? Do you want to help to spread the plant-based message in South Africa through the Veganuary campaign, and make a real difference for animals, our health, society, and the planet? Does the prospect of joining and contributing to a global plant-based organisation excite you? If so, we invite you to apply for this position at ProVeg South Africa.
ProVeg SA is looking for a passionate advocate for plant-based diets and vegan lifestyle to increase our team's capacity and to help us to maximise the impact of Veganuary 2021 in South Africa.
The candidate will assist the Programme Coordinator in implementing an extensive campaign encompassing a wide range of stakeholders, including media, food services, restaurants, retailers, manufactures, other NGOs, government, ProVeg/Veganuary ambassadors and volunteers.
Responsibilities:
Assisting the Programme Coordinator with:
Organizing events.
Ordering/purchasing campaign materials.
Obtaining contact details for potential partners.
Data capturing.
Packing ambassador gift boxes.
Replying to general messages about Veganuary.
Ad hoc tasks as required by the Programme Coordinator or Director.
Competencies
Required:
Fluent in English, with good written and verbal communications skills.
Self-starter personality, with a curious and creative nature and a drive to continuously improve.
Good project management skills.
Alignment with the goals and values of ProVeg.
Good attention to detail.
Based in Cape Town.
Own phone.
Preferred:
Graphic design skills.
Previous experience working on similar projects.
Drivers license and own vehicle.
Benefits of working with us:
Monthly remuneration: R6,000 – R12,000 per month CTC depending on hours worked, qualifications and experience.
A strong organisational focus on personal development with a designated training budget.
Flexible working arrangements.
And last but not least: become part of a great team and work with us towards a world where everyone chooses delicious and healthy food that is good for all humans, animals, and the planet.
When?
Application deadline: 6th of November 2020
Phone interviews: 09th – 13th of November 2020
2nd round of interviews: Last week of November 2020
Start Date: As soon as possible.