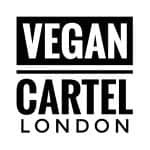 We are looking for a part time chef to join our production kitchen.
This is an exciting opportunity for anyone wanting to play a role in developing one of London's top vegan food brands.
The role involves:
Batch cooking on prep days and cooking to order during service.
Clean and maintain the kitchen space and all equipment in it.
Assist with supplies being delivered.
Ensure that you are meeting the requirements of health and safety individually and as a business.
Opening and closing of the site and completing relevant checklists including stock check and waste record.
Reporting back to the manager(s) with any issues or suggestions.
Qualifications and Skills:
Kitchen/food prep experience
Ability to work under pressure
Knowledge of kitchen health and safety procedures and food safety
Passionate about food
Upbeat personality
Able to work legally in the UK