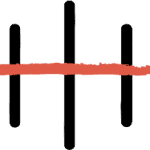 Website CageUndefined Cage Undefined
Cage Undefined is looking for passionate animal rights activists with design knowledge to help us build new projects and infrastructure for the animal rights movement! We are an inclusive organisation focused on ethics, meaning we take great care to uphold our values during our fight for animal liberation, please visit our website to learn more.
If you think that you can help design our new projects and websites for other organisations, please get in touch with us! We're trying to help organisations wherever we can, so there will always be plenty to do to help the animal rights movement.