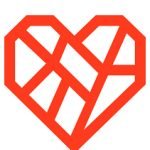 Website humaneleagueuk The Humane League UK
We exist to end the abuse of animals raised for food
Who we are: 
The Humane League UK is a charity ending the abuse of animals raised for food by influencing the world's biggest companies, demanding legislation, and empowering others to take action. We're a mission-driven, energetic team, focused on problem-solving and effective teamwork, and have grown significantly over the last few years. Thanks to our targeted approach, our effectiveness in reducing animal suffering and our efficient use of donations, The Humane League has been named Top Charity by the independent evaluator Animal Charity Evaluators for every rating period since 2012.
THL UK is an equal opportunity employer. We are committed to furthering equity and inclusion, and we value diversity. We seek people from a wide range of backgrounds who will bring a fresh perspective to the team, not just because it is the right thing to do, but because it makes us stronger. We make employment decisions by matching our organisational needs with the skills and experience of the candidates, irrespective of race, colour, religion, gender, gender identity or expression, sexual orientation, national origin, disability, neurodiversity, age or veteran status.
We are proud to be a Disability Confident Committed Employer, demonstrating our commitment to recruiting, retaining, and supporting disabled people and people with health conditions, based on their skills and talent.
You can read more about how The Humane League UK is working on Diversity, Equity and Inclusion here.
If you have any questions or concerns regarding accessibility, please contact us via hiring@thehumaneleague.org.uk and we will be happy to discuss via email or telephone reasonable adjustments that you may require throughout the process.
The position: 
We are seeking a creative individual with the drive to create progressive change for millions of farmed animals.
This is a permanent, part-time position, 20 hours per week across the week (working pattern to be agreed).
We will be holding a webinar on Tuesday 7th March at 7.30pm GMT for you to find out more about the role and ask any questions you may have. The webinar will be hosted by Hannah Yates, Head of Communications and Daniela Yamamoto, Acting Development Coordinator. If you are interested, please register here. As it is a webinar you will only be able to see the presenter and not others watching. The webinar will be recorded and available here, with captions, within 48 hours following the event.
Who you are:
As Graphic Designer, you will create visual assets to inspire action and a sense of community across all of our digital and offline channels. You will be a detail-oriented person with a strong understanding of design principles as demonstrated through an online portfolio.
Reporting to the Head of Communications, the successful candidate will be passionate about The Humane League's mission of ending the abuse of animals raised for food. You will work closely with our Design Team located in the US to uphold brand guidelines and share best practices.
You have strong organisational and interpersonal skills and are comfortable collaborating with a wide range of stakeholders. You are a creative problem-solver with a focus on innovation and improvement, who wants to bring your passion and talents to a job that creates real change. You'll have the ability to work independently and as part of a collaborative global team in a fast-paced environment. And, you'll be able to prioritise and manage multiple tasks efficiently.
For more details and to apply please click here.