Digital Fundraising Coordinator, UK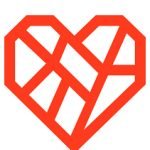 Who we are: 
The Humane League UK is a charity ending the abuse of animals raised for food by influencing the policies of the world's biggest companies, demanding legislation, and empowering others to take action. We're a mission-driven, energetic team focused on problem-solving and effective teamwork, and have grown significantly over the last few years. Thanks to our targeted approach, our effectiveness in reducing animal suffering and our efficient use of donations, The Humane League has been named Top Charity by the independent evaluator Animal Charity Evaluators for every rating period since 2012.
THL UK is an equal opportunity employer. We are committed to furthering equity and inclusion, and we value diversity. We seek people from a wide range of backgrounds who will bring a fresh perspective to the team, not just because it is the right thing to do, but because it makes us stronger. We make employment decisions by matching our organisational needs with the skills and experience of candidates, irrespective of race, colour, religion, gender, gender identity or expression, sexual orientation, national origin, disability, neurodiversity, age or veteran status.
​We are proud to be a Disability Confident Committed Employer, demonstrating our commitment to recruiting, retaining, and supporting disabled people and people with health conditions, based on their skills and talent.
You can read more about how The Humane League UK is working on Diversity, Equity and Inclusion here.
If you have any questions or concerns regarding accessibility, please contact us via hiring@thehumaneleague.org.uk and we will be happy to discuss, via email or telephone, reasonable adjustments that you may require throughout the process.
​​The position: 
We are seeking a creative, collaborative and effective fundraiser to drive long-lasting improvements for millions of farmed animals.
This is an exciting time to join a growing team and you'll have the opportunity to develop new relationships and shape our income now, and for the future.
We will be holding a webinar on Wednesday 19th April at 7.30pm GMT for you to find out more about this role and our other current vacancy for a Major Donor Grants Coordinator.
The webinar will be hosted by Hannah Yates, Head of Communications and Sean Gifford, Managing Director, who will share a brief summary of the roles and answer any questions you may have about both positions.
If you are interested please register here. As it is a webinar you will only be able to see the presenters and not other attendees. The webinar will be recorded and available here with captions within 48 hours following the event.
​
Who you are:
With at least three years of experience in fundraising from individuals, you'll have a good working knowledge of direct marketing for donor recruitment, appeals and stewardship across different channels, with particular focus on digital. You'll help us grow our supporter base and raise essential income to support our work with animals.
You'll be working alongside a Major Donor and Grants Coordinator, Head of Development and wider team of friendly communicators, campaigners and change-makers. Home-based, you will enjoy collaborating and working independently. As a self-starter, you enjoy seeing projects through from start-to-end and get a buzz from the fast-paced and varied charity fundraising environment.
You'll join us in maximising the value of Engaging Networks, an intuitive, industry-leading CRM which brings fundraising and activism together and provides tools for integrating digital communications. While experience with Engaging Networks is desirable but not essential, you will have experience with CRMs, including reporting and managing campaigns. You'll also be familiar with customer experience and managing a CRM to provide excellent supporter care to the supporters you recruit and develop through your digital campaigns.
Primary Duties:
Successfully create and deliver a planned series of digital supporter communications throughout the year such as appeals, matched giving initiatives, lead generation and regular giving promotions.
Coordinate the objectives and types of recruitment and retention activity; liaise with colleagues in Campaigns and Communications to schedule and deliver them effectively; select copy and images to develop the components of each communication; identify the target segments and work with colleagues and third party suppliers to ensure that deadlines are met.
We're at an early stage in our supporter recruitment. You'll play a key role in building a picture of our warmest donors and identifying the best ways to attract their support, with emphasis on digital tactics. This will include developing digital propositions and marketing them, as well as testing  and managing new supporter recruitment activities  (through platforms like Google Ads, Facebook Ads, and other digital tools).
You will create supporter development, retention, and upgrade strategies and supporter journeys to maximise the value and build long-term relationships with our supporters.
Work with colleagues to ensure that supporter communications comply with individual's preferences and that all activities comply with our Privacy Policy, industry best practice and key legal principles such as GDPR and PECR.
You'll help set and track the targets and metrics for each activity, and conduct post-campaign analysis to capture what we learn to inform our future activities.
Using your experience with CRMs and training on Engaging Networks, you will understand data and be able to build compelling, effective campaign pages, responding to the needs of the specific appeal or campaign.
Support donors with regular and recurring gifts with high standards of stewardship, including monitoring for any lapses in giving and following up with next steps and thanks. As steward for our regular donors, contribute to initiatives to promote regular giving and recruit further supporters, and any upgrade activities.
You will work within an agreed budget for expenditure and contribute to achieving agreed income targets for each activity across the financial year. You will report income and expenditure, and other key metrics regularly and accurately.
You will deliver amazing supporter experiences, including responding to enquiries, complaints, and maintaining the CRM and supporter care inbox.
Ensuring all donations are recorded accurately in Engaging Networks and aiding in the month end processes, including financial consolidation and Gift Aid claims and monitoring and reconciling other sources of income from different platforms.
Help us galvanise further support by lending your organisational skills to fundraising events and supporting our Managing Director plan for meetings and events.
In addition:
Attending conferences and events.
Updating the wider team on fundraising progress.
Participating in team meetings including note-taking and facilitation.
Attending in-person workshops several times a year.
Help us make THL UK an inclusive workplace where employees and supporters are proud to be members of the movement
Demonstrate commitment to creating a stronger and more effective animal protection movement through inclusion and belonging, recognising the need for all of us to do better for social justice on a personal and organisational level.
Perform any other duties assigned by the Head of Development.
Key competencies:
Communication: Essentially, you're a storyteller and you know what moves people to take action. You have excellent written and visual communication skills and an eye for detail. You recognise engaging stories and opportunities and understand how to adapt them for different contexts whether it's a call to action in a digital banner, online lead generation or a stewardship piece for donors who already know the charity well.
Creative: You're a creative and critical thinker who generates ideas to maximise the success of fundraising. In addition to crafting compelling communications, you bring your analytical skills to strengthen our communications, supporter journeys and digital engagement. You understand and value data and the insights it brings. You can break information down into trends and share your findings for the whole team to benefit from.
As well as building your knowledge through internal analysis, your curiosity leads you to seek out sector innovations through research to keep abreast of trends. You thrive in an environment where you can test and evaluate innovations.
Analytical: You've demonstrated your ability to learn new applications quickly and independently and as a result you're highly proficient using the software that's essential for success in your role. Examples include working with a CRM to define the segments and supporter journeys, working across channels to retain and develop our supporter base.
You bring a careful and systematic approach to organising work. You have a clear eye for detail because you understand the implications that errors can have. You are confident in handling data, interpreting the results and refining communications with the results.
Organised: You use your time and energy effectively and efficiently in order to achieve the desired outcome. You're confident setting and meeting objectives and deadlines, and able to prioritise effectively to keep projects on track.
You maintain focus across a range of tasks, and you're a planner and forward-thinker who works on your own initiative.
You're motivated and able to work autonomously and your team player skills are evident in the way you keep colleagues informed about any developments or delays in plans.
Team player: You value the benefits of teamwork, actively making your contribution to meet team goals. You're highly resourceful and comfortable working effectively with people at all levels across different teams, as well external suppliers.
You invite and appreciate contributions from others because you know that collaboration results in a stronger product. You build good relationships within organisations and you're happy to share responsibility for successes and challenges.
Good to know:
Our employees all work remotely but still enjoy a supportive, collaborative environment. You will have access to a workplace pension, 25 days leave plus Public Holidays, flexible working hours, internet reimbursement, access to our Mental Health Assistance package, and family-friendly policies. Professional learning and development is actively encouraged.
At The Humane League UK, animal welfare is at the forefront of our everyday work and as such, many of our employees are vegan by personal choice. All of our events and workshops offer only plant-based meals. We welcome all mission-aligned candidates to apply, no matter where you are in your journey to end the abuse of animals raised for food.
We are looking to speak to a wide range of candidates with diverse backgrounds – #NonGraduatesWelcome
For our salaries to be fair, transparent and equitable we want to provide a system that delivers a competitive salary in the market and could eliminate potential biases in compensation (such as the gender pay gap). For more information about the Digital Fundraising Coordinator salary please click here.
​
All applicants need to be:
Fluent in written and spoken English.
​Live and have the right to work in the UK (we are unable to consider applications from those without the right to work in the UK).
Committed to our mission to end the abuse of animals raised for food.
Closing date: Sunday 7th May 2023
​All applicants will be contacted within one week of the closing date to let you know if you have been successful in reaching the next stage.
Our full interview process comprises of the following stages:
Skills Test (completed remotely)
First Interview (via video call)
Final Interview (via video call)
For full details of our recruitment process please read this document.