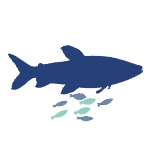 In alignment with our mission to improve the lives of farmed fish, Fish Welfare Initiative is expanding its operations in India. We are looking for a talented generalist who cares deeply about animal welfare, and who can coordinate these operations.
In this role you will have the opportunity to help improve the lives of millions of fish. You will be at the forefront of our work in India, and thus shape the process through which our impact is achieved.​
Note: We are only accepting Indian nationals, and you must be willing to relocate to Andhra Pradesh.​
Who We Are 
Fish Welfare Initiative (FWI) is a startup organization whose mission is to improve the welfare of fish as much as possible. We focus specifically on farmed fish, or fish raised in aquaculture.
We collaborate with corporations, governments, and producers to improve fish welfare standards and practices. Our work is simple: we research the most promising ways of improving fish welfare, and then we enable stakeholders to do so.​
How You Will Make a Difference
– Implement projects connected to farmed fish welfare.
– Work with producers to implement higher fish welfare practices in their ponds.
– Identify organizations, academics, government officials, and other collaborators to expand the scope for fish welfare in India.
– Serve as a point of contact between FWI and its partner organizations.
– Contribute actively and constructively to the debate regarding animal welfare issues with a focus on fish farming.
– Conducting training and workshops on fish welfare issues.
– Any other duties or responsibilities that may be assigned from time to time by the Director of Country Operations or the founders.
Qualifications and Education
Required Criteria
Any of the following degree or work experience combinations:​
– Masters in Social Science (development studies, rural development, political science, philosophy, economics, etc.)
– Masters in Sciences (environmental science, veterinary studies)
– Bachelor's degree in law
– Any other bachelor's degree along with 2 years of animal welfare or rural development experience
– Strongly committed to improving the lives of animals and personally and professionally adhering to the highest ethical standards.
– High levels of willingness to travel as needed within India, and occasionally internationally.
– Fluent oral and written English and Telugu.
Ideal Criteria
Ideally you have all of the following characteristics, although we encourage you to apply even if you only have most of them.
– Excellent written and verbal communication skills, including public speaking.
– Superior research and implementation capability.
– 1-3 years of experience in the animal protection movement.
– 1-3 years of experience in rural development with fish producers.
– Ability to build and maintain a network.
– Adept at finding common ground with parties with whom you may disagree.
– Proficiency in G Suite products (Google Drive, Docs, Sheets, etc.)
– Excited by intense and rewarding work in a new startup.
– Knowledgeable of and aligned with the core values of effective altruism.
​
The Fine Print
Location: Andhra Pradesh, India.
Position Status: Full-time.
Pay: 5 to 6 lakhs INR per annum.
Benefits: Health insurance, PF, ability to shape a new organization, an extremely committed and passionate team, and a cause you believe in.
Start Date: ASAP.
​
Equal Opportunity Policy
FWI is committed to building a diverse and inclusive team. We encourage people of every color, orientation, age, sex, gender, ethnicity, and ability to apply. Please contact us if you have any questions or concerns regarding accessibility, and we will endeavor to make adjustments throughout the process where possible.