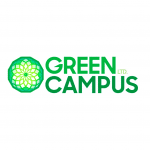 Greetings vegan community,
We are looking for someone to help 2.5 days a week with general production assistance for our work at Green Campus Ltd. A short film about the company launching now can be found here: www.create.green/launch
Please NB: applicants must be 'experienced professionals' who can provide a CV and references that show considerable experience of the kinds required.
1. Assist with the ongoing Green Campus admin and secretarial work:
Roles:
A) attending twice daily scrum meetings to organise the company scrum board.
B) and assist with project management of designated tasks.
C) Sheduling meetings on and offline.
D) creating and updating spreadsheets of contacts, products, programs.
E) Updating the website with changes as necessary.
F) Generating content for the site: improved imagery, news updates / blog posts, managing team and member profiles.
G) Assistance booking guests for and producing monthly interview show with ecological luminaries.
H) Management of The Green Store, assessing, integrating and updating products on the store and the site.
I) Investor relations and general research.
J) Administering bookings and correspondence of program participants (bookings).
Requirements: some training is offered with our scrum board and processes but familiarity with project management, Google docs, excel, scrum, Kanban, Scheduling, zoom, zoom broadcast / webinar features, Webflow training, non-violent communication and basic secretarial functions is required.
2. (optional) Assistance with delivery of monthly 'Dhamma weekends' with meditation, yoga, vegan food and other healthy programs: music, talks, dance, forest gardening, hikes, vegan fitness etc
Requires: good experience in catering, coaching, group leading or qualifications in whatever of the above fields one is leading. General set up, decoration and reset / clean-up of prototype site.
3. (Optional) assistance in Yoga Teacher training program. A three week residential YTT www.create.green/program/ytt200
Requires: YTT200 or catering skills.
Offer: £15 an hour for a one month trial at 2.5 days a week working from 9 Worfield St, Battersea London in lieu of a six month renewing contract and a full time position, then an annually renewing contract. Annually renewing contracts are worth .5% stock in the company valued presently at £10,000 a percentage.
We really do need experienced, mature professionals. There are many people who love the sound of the job and the ethos of Green Campus but it is a lot of very hard work and with very very demanding world leading experts. Only people who have a very well established profession and experience in these areas need apply unless you wish to volunteer instead.
We look forwards to your applications and hope to work with you to deploy Green Camps around the world, festival food forests into form and to set a really inspiring example of the culture of compassion.
Yours sincerely,
Charles Fraser
Founder & Provost
Green Campus
www.create.green