Personal Assistant to President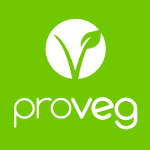 ROLE SUMMARY
The Personal Assistant to the President provides executive, administrative, and development support to the President. Serving as the primary point of contact for internal and external stakeholders on all matters pertaining to the President, the PA also acts as a liaison to the board and senior leadership; organizes and coordinates executive outreach and external relations efforts; and oversees special projects. We are looking for someone who can see the bigger picture and serve as a sparring partner to the president while also being willing to take care of repetitive and mundane tasks at times.
RESPONSIBILITIES
– Acting as a first point of contact: dealing with correspondence and phone calls.
– Managing diaries and organising meetings and appointments.
– In coordination with the Special Advisor support/consulting on strategic issues
– Prepare for and take minutes at meetings, including Board meetings
– Reminding the president of important tasks and deadlines.
– Typing, compiling and preparing internal & external speeches, interviews, reports, presentations and correspondence.
– Managing databases and filing systems.
– Implementing and maintaining procedures/administrative systems.
– Collating and filing expenses.
– Support with analysis/reporting
– Coordination on legal issues together with the Legal Counsel
– Booking and arranging travel, transport and accommodation.
– Collecting signatures and handling of important documents & contracts
– Other tasks and responsibilities as necessary.
QUALIFICATIONS
Required :
– Holds a university degree, preferably in business administration, communication, science, international relations, law or related fields
– Has a minimum of two years experience in a similar role/environment
– Excellent written and spoken English and German skills
– Strong administrative skills
– Organizational talent / "hands-on" mentality
– Supportive and loyal while also willing to provide critical feedback
– Keen attention to detail and ability to prioritise as well as multitask
– Flexible and resourceful approach to work and a "can do" attitude
– Professional demeanour when giving and taking information in writing, in person, and over the phone
– Capacity to work in a vibrant and fast-paced environment, while remaining calm
– Ability to take initiative and prioritise tasks, excellent time-management, problem-prevention and problem-solving skills
– Ability to maintain the confidentiality of sensitive information
– Confident handling of figures and analyses
– Very good software knowledge (Excel, Word, PowerPoint, G Suite apps, etc.)
– Identification with the goals of ProVeg
– Ability to work on their own initiative as well as work as a team player.
– Willingness to travel as necessary
Preferred:
– Experience in the NGO sector
– Experience with project management software (Wrike, Asana, Odoo, etc.)
– Willingness to relocate to Berlin where applicable
BENEFITS OF WORKING WITH US
– A strong organisational focus on personal development and designated training budget
– Flexibility around working arrangements
– And last but not least: Become part of a great team and work with us towards a world where everyone chooses delicious and healthy food that is good for all humans, animals and our planet
WHEN?
Application deadline: 11th of October 2020
Phone interviews: 19th – 23rd of October 2020
Face to face interviews: 2nd – 4th of November 2020
Start date: mid-November – the beginning of December 2020
JOB DETAILS
Status: Permanent, Full-time
Hours: 40 hours/week
Location: Berlin, Germany
Reports to: President of  ProVeg International
FURTHER INFORMATION
Our Application Procedure
Your application should include a cover letter and CV. Please tell us how you found this job ad. Please submit your application using our online form. (https://proveg.com/jobs/) Thank you!
If you have successfully made it to the long list of applicants, you will be invited for a phone interview, usually within two weeks of the application deadline. Should you be shortlisted, the next steps will be:
– An online task.
– A virtual face-to-face interview.
– If applicable, an optional 'trial day", that includes the handling of tasks that are typical for the role you are applying for. This step helps us to get to know you and your way of working better and gives you a chance to get a full picture of the job and our organisation.
– The final decision may require an additional interview, usually with Senior Management.