Pastry Cook | PLANTA Cocowalk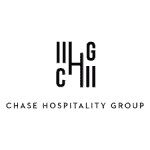 Full Job Description
Chase Hospitality Group operates a portfolio of restaurants across Canada and the U.S., including Planta Restaurants, The Chase and Kasa Moto. Chase Hospitality Group's mission is to MAKE AN IMPACT. We achieve this through our dynamic team composed of champions across all realms of the hospitality industry – from creative and marketing to culinary, beverage and beyond creating the ultimate guest experience.
Planta is an innovative North American brand celebrating plant-based dining in both full service and fast casual settings with outlets in Toronto and Miami. Planta exists to bring guests thoughtful, sustainable and uncompromising restaurant experiences without the reliance on animal products.
PASTRY COOK
Reporting to the Chef de Cuisine, the Pastry Cook will be responsible for their station from prepping, cleaning, and cooking food as per recipe standards while maintaining a sanitized work area. The successful individual is passionate about the culinary industry and creating memorable dishes for our guests.
WHAT'S ON YOUR PLATE:
Champions the brand's vision and values and contribute to a culture of positivity and high standards where all employees CHASE perfection in everything they do
Create an environment that is warm, welcoming and filled with positivity for guests and employees
Uphold our standards at all times and treat everyone with courtesy and respect
Create mouth-watering pastries that elicit a wow factor from our customers
Bake treats, fancy cakes and delicious breads
Assist in creating new and exciting recipes that are seasonal and contemporary
Strong ability to follow current recipes
Monitor stocks for baking ingredients and make appropriate orders within budget
Check quality of material and condition of equipment and devices used for cooking
Ability to properly manage your time and delegate tasks to kitchen staff
Remain current with food safety standards
Promote and maintain a clean and safe work area at all times
INGREDIENTS YOU'LL BRING TO THE TABLE:
2 years experience as pastry cook, baker or relevant role preferred
Plant-based, vegan or vegetarian experience is an asset
Fully understand and embody Chase Hospitality Group's can-do attitude, demonstrating a level of passion and dedication where no task is beneath you.
Working knowledge of baking with ingredient limitations such as gluten free or sugarless items and ability to substitute accordingly
Ability to measure correctly, proper mixing and blending skills are required
Understand the basics of design with the creative ability to create visually appealing pastries
Strong attention to detail and maintaining a clean and organized work space is essential
Ability to follow recipes and create new and innovative desserts that appeal to our customers
Strong leadership skills and the ability to properly manage your time while coordinating with other employees of the kitchen staff
Exude positivity and possess a welcoming and enthusiastic can-do attitude
Excellent communication skills
Ability to work independently as well as within a team
Strong interpersonal and problem-solving abilities
Ability to work well under pressure in a fast-paced environment
Results-oriented and impeccably organized
Strong attention to detail
Have extensive knowledge on cooking temperatures and general food safety regulations
Culinary degree/diploma and/or the equivalent in education and experience is an asset
Full time flexible hours are required (days, nights, weekends, holidays)
WHY YOU'LL LOVE WHAT YOU DO WITH CHG:
Opportunities to grow and develop your career with our ever growing company
Mentorship and guidance by top hospitality professionals in the city
Discounts to gyms and wellness programs in the city
20% Discounts at all full service CHG wide concepts
Chase Hospitality Group is an equal opportunity employer committed to diversity and inclusion. We are pleased to consider all qualified applicants for employment without regard to race, colour, religion, sex, sexual orientation, gender identity, national origin, age, disability, protected veterans status, Aboriginal/Native American status or any other legally-protected factors. Disability-related accommodations in accordance with the Americas with Disabilities Act during the application process are available upon request.