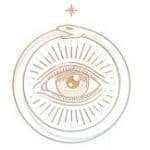 About the job
>> APPLY HERE <<
https://www.seek.com.au/job/51090248
The Role:
We are seeking a highly experienced e-commerce business operations manager. We only hire unicorns, people who are exceptional at what they do and dedicated beyond the scope or title of the job. It is a dynamic role with lots of moving parts and not an isolated stale position, you will be managing a broad range of business operations within our eCommerce business. We are looking for a broad-spectrum logistics ecommerce operations expert to join our small remote team and work for a business that is passionate about Astrology, health & wellness, personal development and the environment.
About Us:
We are a growing brand called Magic of I, based in Australia and the US. Our purpose is to share tools of interconnectedness, to live with awareness in alignment with the earth and the cosmos. We make beautiful boutique astrological planners, journals and products and sell globally. We use FSC certified papers, sustainable packaging, carbon offsets, vegan products, solar power and are a 1% for the planet business giving back from every sale to environmental conservation and rehabilitation. We are a young business and growing rapidly. Check out @magic_of_i on instagram or http://magicofi.com
Responsibilities
Work in a small dedicated team doing awesome work
Plan and execute all operations and ecommerce logistics management
Global Order management
Stock management, All inventory, barcodes, SKUs
Procurement and production management
Scheduling, budgeting & forecasting directly with CFO
Production proofing and outsourcing management
International logistics & freight coordination
wide operations of all business Systems flow and functions
Responsible for the daily operations of ecommerce
National & international 3PL experience
Regular review and communication with third party service providers to continuously achieve service improvement and cost optimization
Work within and contribute towards an open sharing of ideas within the team and wider business.
Experience & Requirements
5+ years' experience in business management or operations management role
2+ years' experience in eCommerce
Strong strategic thinking with a hands-on mentality
problem-solving skills
Shopify experience
Exceptionally strong communicator that excels in translating complex business issues into practical and relevant terms
Highly experienced working with US and international ecommerce operations & logistics
Previous experience managing agencies who execute your strategy across paid social, paid search, affiliate marketing and display
Able to handle lots of moving parts, subcontractors and projects
Dedicated long term commitment to growth of and within our company
in love with our company, ethos and vision
Solid, stable, grounded
fully setup home office, phone, fast internet
Interest in and basic astrology knowledge a bonus.
Must have a keen interest in elements of health, wellness, yoga, astrology, etc.
AEST / east coast Australia based
or
PST / West coast USA California
Platform experience: zendesk, reamaze, helpscout, Shipstation, tradegecko, DEAR, Xero
Compensation
Full time role negotiable $100-120k AUD ($75-90k USD)
Remote work from home plus a little travel a couple of times a year.
Ability to grow into COO position with a small family company that is rapidly growing.
To Apply
Ask yourself, are you applying to this because this ad speaks to your soul? Because this job role is you and you get tingles with the idea of stepping into our world and sharing your gifts and skills. Are you applying because you have spent time with our brand and believe in what we do to your core and have the experience and professionalism outlined above to bring to our team. If none of these are true, we kindly ask that you keep looking for what fills your soul and lights you up, as this is not just a job, it's a lifestyle and we are inviting one person to our family of passionate hard working dedicated humans.
Please apply ONLY on seek with a cover letter AND cv. we review cover letters first and foremost, anything generic is instantly deleted, your true personality is welcome to shine my friend this is not a corporate job.