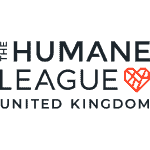 Are you based in the UK and want to use your spare time to help end the abuse of animals raised for food?
Join our National Volunteer Program!
Help us achieve Our Mission
We exist to end the abuse of all animals raised for food. We work relentlessly to achieve this mission through both institutional and individual change. We deliver hard hitting corporate campaigns to abolish the worst forms of animal suffering, all while advocating for plant-based options and encouraging people to leave animals off their plate.
Your role as a volunteer
Create meaningful change for animals when you join our volunteer team. Our flexible approach to volunteering is driven by you, and based on your interests, areas of expertise and areas you'd like to become more confident in, you can decide what opportunities you would like to get involved with. These include (but are not limited to): public outreach at protests and events, representing us at events, organising events in your local area, conducting research, attending Animal Action Meet-ups (our community get togethers), contacting companies, supporting campaigns, fundraising, writing to the media, restaurant outreach, photography, translations & much more!
You are completely guided through everything you do with us, so you needn't worry if you've never done anything like this before.
Why we need YOU!
We can only drive positive change for the animals with people like you supporting us. No matter where you are based (we are a remote organisation and our volunteers work remotely all across the UK), the skills or experience you already have, and whether you have 2 hours or 2 days a week – we want to hear from you. If you have the passion, and want to use your spare time to make the world a better place for animals, you are just the person we are looking for.
The Humane League UK is committed to building a  diverse, equitable and inclusive team.  We are an equal opportunities employer and welcome applications from all people, regardless of their race, sex, age, religion, disability, orientation, gender identity or expression. We particularly encourage applications from those currently under-represented in the animal movement –  individuals who are Black, Indigenous or People of the Global Majority, a person who is differently abled, and people who are LGBTQIA+.
If you're not sure about applying, please get in touch with us for a chat.
In return
All of our volunteers are part of everything we do at The Humane League UK. You are valued and trusted members of our team, and in return for your time and effort volunteering with us, we offer you a supportive space to grow as an activist, opportunities to learn and try new things, training to help you learn new skills, webinars to support your personal development, and most of all – the chance to meet like minded people and have some fun!
We also pride ourselves on our effectiveness and we have been voted Top Charity several years in a row by Animal Charity Evaluators, as a result you can be assured that the time you give volunteering is an effective way to help the animals.
We are so excited for you to join us – we can't wait to have you helping the animals alongside us. Thank You For Your Support!