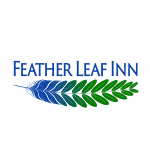 Are you a building contractor or handy person laid off during COVID?
Want to work with us as we open a small vegan eco-hotel and retreat center in the US Virgin Islands?
We're restoring a historic, oceanfront, Danish estate.  You'll work independently and utilize our simple wood shop for carpentry projects as well as apply yourself to general property maintenance. Preferred skills: finish woodworking, masonry, basic plumbing, basic electrical, roofing, painting, waterproofing. Note some but not all of these skills are required. If you've got a great attitude and strong skills, contact us and come join us in the Caribbean.