Kitchen team member – chef/baker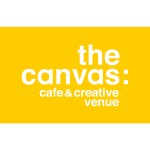 The Canvas Cafe are looking for a chef to join our busy team in the kitchen of our vegan cafe.
You'd be required to prep all of our menu, and also help out with other kitchen duties such as baking, holding service etc.
Kitchen experience is preferred but a fast learner who shows initiative could also work. You will often be alone during service, so we need someone who is comfortable to get on with the job, and who can use their initiative and common sense. You'll be required to frost cakes but training will be given.
The position will be approx 30 – 35 hours a week, with the option of more hours as we get busier again. We are open weekends so will require someone who is available weekends.
Please send your cv and some info about your experience to catering@thecanvascafe.org.